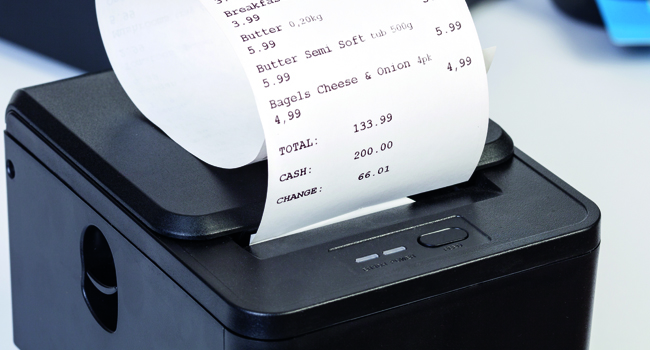 What to do when the thermal printer is not printing clearly?
Thermal paper has been used since the late 1960s since its creation by Texas Instruments. Further developments have led to the current stage. Through the ages, proper refinement and improvement have been made to create high-quality, long-lasting thermal printer paper.
However, thermal till printers might have some issues, especially if they have not been used for a long time. So let's understand why a thermal printer might not print properly. But before that, it's important to understand thermal printing technology.
Want to know about O'Neil/Intermec Mobile Printer? Click here and understand its efficiency better.
What is Thermal Printing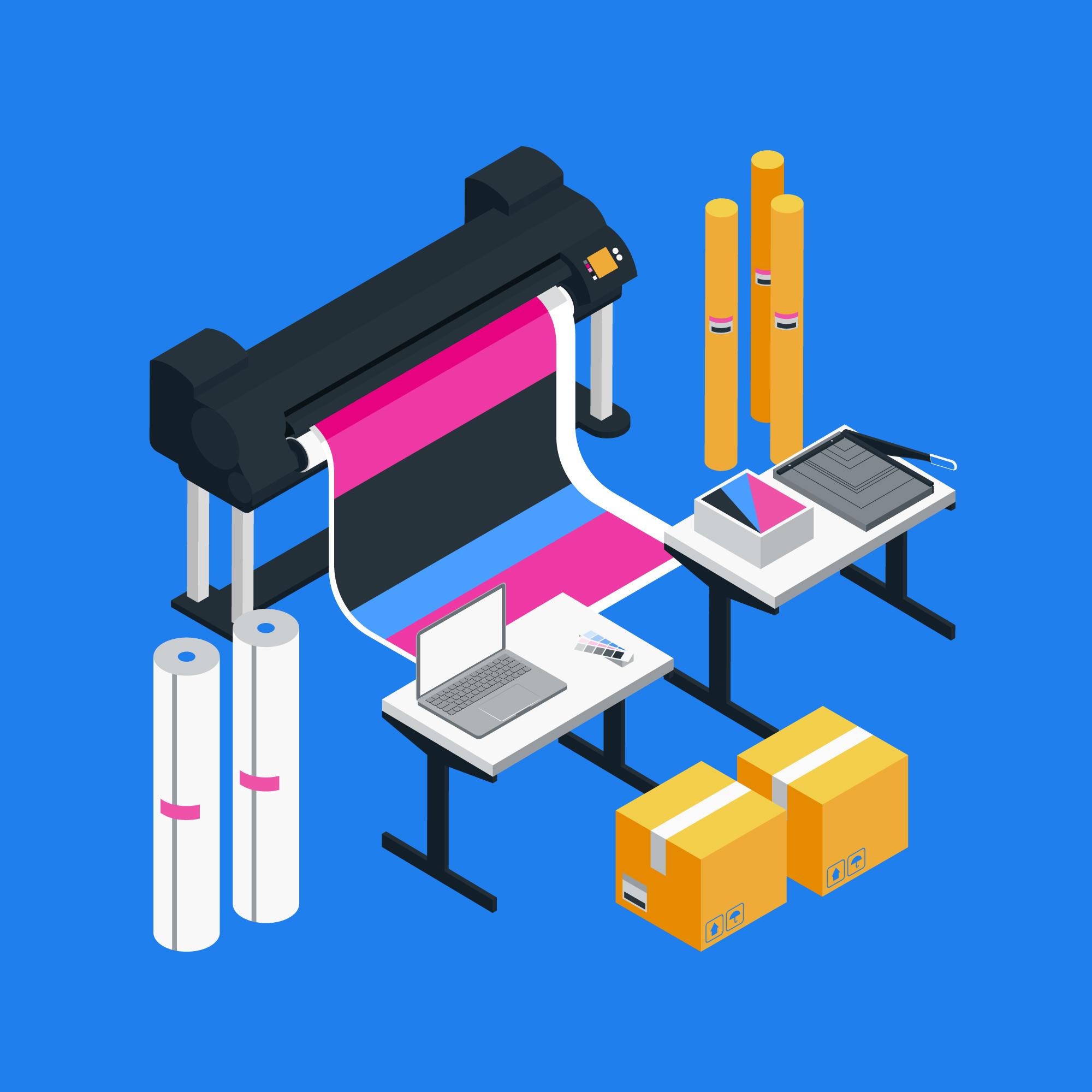 Thermal printing is a system of printing usually done on specially coated heat-sensitive paper. The heat applied comes through a controlled printhead, and the heat-sensitive chemicals allow the heat from the printhead to create letters or numbers on the paper. Here's a link that re-directs you to a descriptive guide about thermal papers.
Two thermal printing styles can be used to create letters and numbers on thermal paper, which are as follows:
Direct Thermal Printing
In this type of printing, the heat from the printhead directly applies itself to the thermal paper, which causes a chemical reaction on the heat-sensitive layer of the thermal paper. Modern thermal paper is comparatively more resistant to environmental influences than before. Therefore, the color remains fresh for several years.
Thermal Transfer Printing
Thermal transfer printer not printing words only pictures use color foil or thermal transfer foil, which helps get the print on paper. The heat-sensitive thermal transfer foil sticks to the paper while running between the printheads. Due to the process, the plain surface of the foil gets a fine and sharp print with a slight shine. As a result, the thermal transfer printing system lasts longer than direct thermal prints.
So now that you are aware of what thermal printing is and the two types of thermal printing. What to do when a thermal printer is not printing will also be discussed. Then, with the aid of experts at Graphic Tickets, you will be able to select the most suitable thermal ticket printer and thermal paper roll to ensure reduced issues of printer printing light. So let's now focus on understanding thermal receipt and what it is.
Read more: https://graphictickets.com/difference-between-thermal-transfer-and-direct-thermal/
What is a thermal receipt?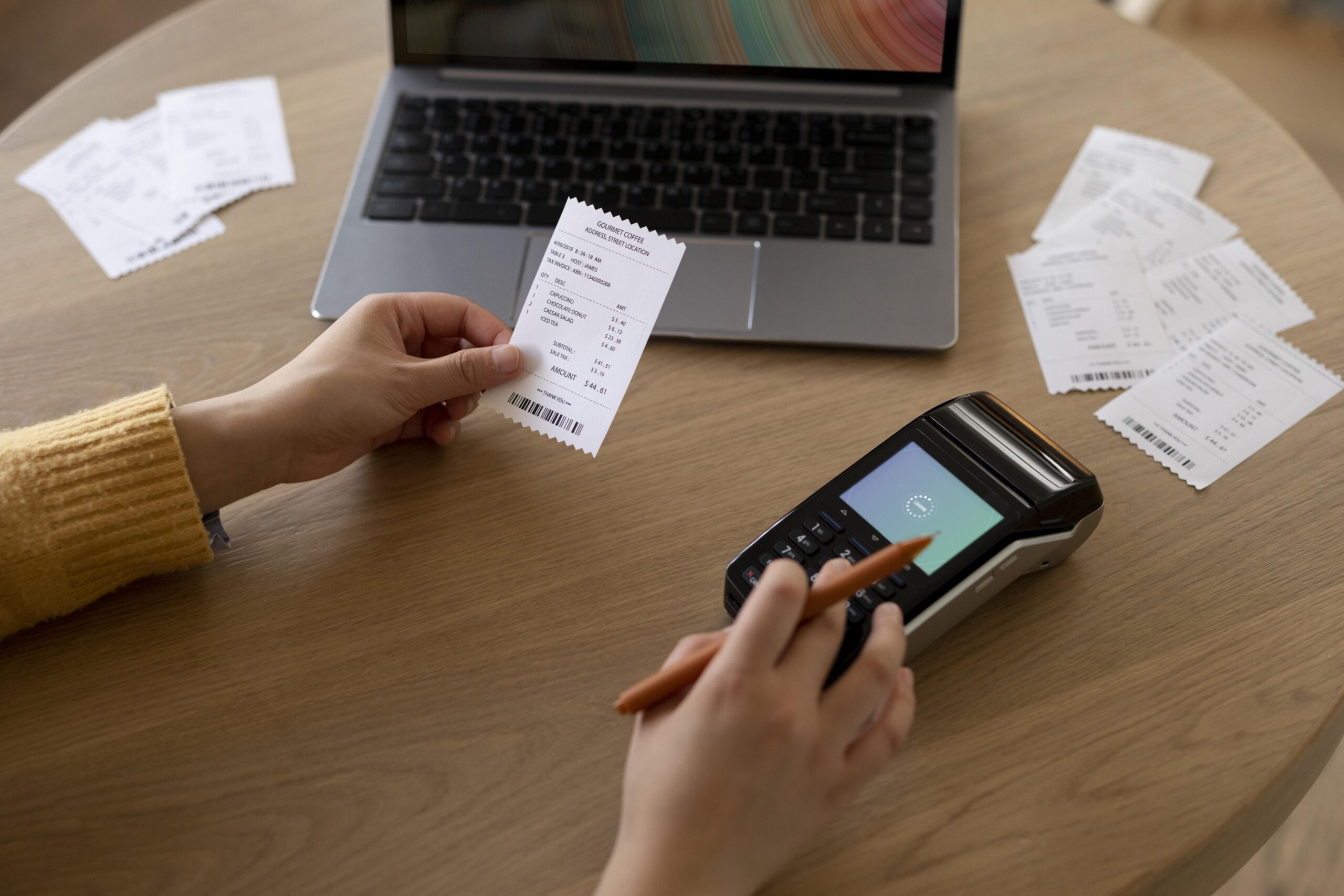 A thermal receipt is a paper coated with heat-sensitive chemicals that change color when exposed to heat. Thermal receipts are usually used in thermal till printer to purchase products and services at various businesses. (Check out the 2 1/4′ thermal roll for your business to give you an idea). A thermal receipt paper has three different layers of coating that ensure that both numbers and letters are visible. The three layers are as follows:
Base paper

Precoat layer

Thermal layer
Also, a topcoat layer is applied to the thermal layer if there is a need for a long-lasting thermal printing image. The reverse side of the thermal paper can also be coated to improve print resolution quality and protect it from any adhesive. The layers placed on each side of a thermal receipt paper have been further explained:
Topcoat Layer
The topcoat layer can protect the thermal layer from being affected due to water, solvents, oil, scratches, humidity, and other elements.
Backcoat Layer
The layer applied to the backcoat of a thermal receipt paper reduces the chances of de-curling, aids in anti-static electricity treatment, and creates a back barrier against adhesives.
Now that you have understood what a thermal receipt is, the three layers on any thermal receipt and the additional layers applied on both sides of the thermal receipt. The experts at Graphic Tickets ensure that they provide the exact thermal paper type for the cheap thermal printer being used. Also, there are certain specifications for properly storing thermal paper. Let's now understand the steps that ensure how do thermal printers work.
Make sure your thermal receipt brother laser printer is functioning properly
One common issue with thermal printers is that they may not print correctly, especially if they have not been used for an extended period. If you are experiencing problems with a thermal printer, there are several troubleshooting steps you can take. For example, if you are using a Zebra label printer and the receipt machine is not printing correctly, there may be a problem with the ribbon saver mechanism or the tightening axles. Similarly, if your thermal copier is not working, there may be an issue with the print heads or the thermal transfer foil.
Troubleshooting guides are usually available for popular brands such as Bixolon, Clover, and Epson, which can help you identify and fix the problem. Additionally, if you need to print two-color labels or preprinted labels, you may need to invest in a two-color thermal printer. By understanding the technology behind thermal printing and taking the necessary steps to maintain your thermal printer, you can ensure that it functions properly and produces high-quality prints.
Also read: https://graphictickets.com/difference-between-thermal-transfer-and-direct-thermal/
Maintain the exact heat and speed ratio
Many organizations that use thermal receipt printers usually have problems when the thermal printer not printing clearly due to illegible printing. So it is necessary to ensure that your thermal receipt printer has the exact heat and speed ratio. Using the thermal receipt printer on a low setting will help in reducing the chances of the thermal printer not printing clearly. Also, it is a good idea to steer clear of adjusting heat settings without the assistance of a professional.
Another important thing to remember is if the thermal paper printer supplier has set up and tested the printer before shipping it to you. They will have most likely adjusted the heat and speed ratio to match the requirements and purpose. A proper heat and speed ratio of the thermal paper printer will ensure that thermal printers work for a long time without needing replacement or wastage.
Cover the printer and place it in a minimal traffic area
Whenever you think of ways to reduce the chances of the thermal printer not printing clearly, one simple and extremely easy method is to cover the printer and move it to an area with minimal to low traffic. Unfortunately, many thermal printers are placed in high-traffic areas with high dust and debris. Therefore, covering it up and moving it to a low to minimal-traffic area will help reduce the risk of accidental damage.
Clean the inner working parts and print heads
Another reason for the thermal printer not printing is the working parts and print heads not being cleaned regularly. It has been observed that thermal receipt paper printer heads are extremely sensitive. Using a soft cloth to clean the printer head will reduce the issue of the thermal Epson printer not printing dark enough. In addition, cleaning the interior of the thermal receipt printer with a soft cloth removes the dust and debris from the inside and helps resolve the problem of the inkjet printer printing too light.
Check for any loose parts
Another very important reason that causes thermal printer faded print is the regular use of the thermal printer. Long-term usage can cause a few internal parts to loosen and increase the chances of damage to sensitive parts inside the printer. Regularly examining the thermal receipt printer's internal machinery will help reduce the chances of the thermal printer not printing anything. Therefore, make sure you're making a wholesale purchase of thermal papers.
High-quality Supplies
When using thermal receipt printers, it is important to ensure that you purchase high-quality compatible products. These should be the products the dealer or manufacturer recommended, like Graphic Tickets. As low-quality products can damage the thermal receipt printer, it can lead to the thermal printer not printing anything or the thermal printer printing too light.
The above points are a great way to ensure that your thermal receipt paper works perfectly and does not have the printer printing light. The best ways to ensure the thermal printer is properly functioning have been discussed. Let's understand the reasons why the thermal printer is not printing clearly.
Also read: https://graphictickets.com/how-to-put-paper-in-a-credit-card-machine/
Reasons for thermal printer not printing clearly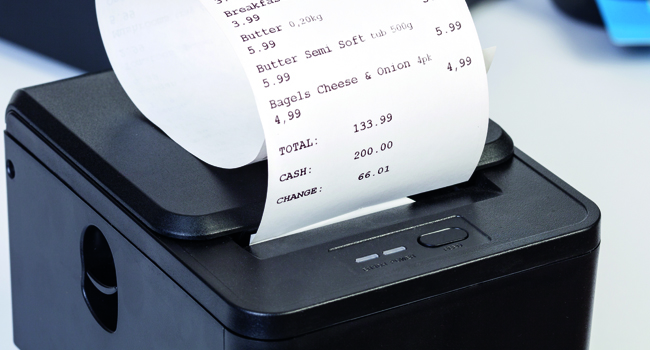 The first reason that causes zebra printer ink toner cartridges or receipts from fading could be the printer head not being cleaned for a long time. Use alcohol to clean the print head with the power turned off.

Insufficient power supply to the thermal printer can also cause your thermal printer not to print dark enough.

Another important reason for the thermal printer printing too light is if the incompatible thermal paper roll has been added.

Finally, a thermal printer printing too light could be due to the incorrect print density. The density can be changed in the printer settings or app settings.
All the above points should help answer the question, "Why is my printer not printing correctly." In addition, clover mini print head cleaning and maintenance will ensure that you have good quality and legibly printed material on the thermal paper. As well as, you can get other best thermal printer like Epson TM-T88 Series Printer.
Conclusion
Graphic Tickets has been manufacturing and selling thermal paper rolls using the same thermal printers you use for your customers and clients. Therefore, they are the best choice for ensuring that the correct thermal paper style is provided for visible prints on the thermal paper. 
Aside from that, if you wish to know more about thermal papers before purchasing, click on the link here.