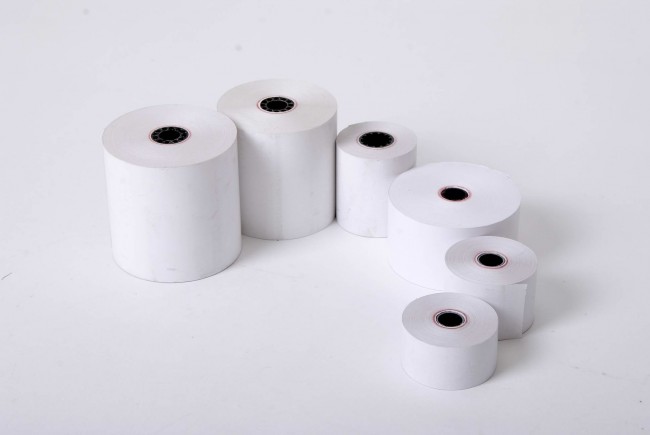 Questions For Your Thermal Paper Supplier
Want to know the number one question asked of any thermal paper supplier?
"What's your price?"
And, I'll admit, it's not a bad starting place. But it's not the only question worth asking to determine the right supplier for you. Remember, there's a big difference between affordable and cheap, and the cheapest thermal paper can end up costing you more in the long run if it doesn't work properly with your machine.
For those of you responsible for sourcing thermal paper for your ATMs, parking tickets, mobile printers, kiosks, and/or POS machines, here are some questions you should pose to prospective suppliers to make sure you're getting the best deal – not just the lowest price.
"Does your paper match my OEM specifications?"
Not all thermal paper is the same. Some paper rolls work better with certain machines. Experienced suppliers know this and can make sure you're getting the right paper for your specific make and model. The wrong paper can jam your machine, scratch the print head, and/or tear in the wrong place, leading to expensive repairs and downtime that will cost you more in the long run.
"Do you offer storage for bulk orders?"
One way to save money on a quality product is to buy in bulk and have your supplier store the surplus until you're ready to use it. The larger the order, the lower the cost-per-roll. Large suppliers with great customer service will reserve space in their warehouse for customer storage, and often do so for free. This service not only saves you money, it also eliminates price fluctuations and helps you manage inventory throughout the year.
"Do you offer custom printing?"
One way to offset thermal paper costs is to use your receipt paper to drive revenue through advertising. Many retailers will use the back of the receipt to advertise products and/or special offers, which can lead to incremental business. Or you can sell this valuable ad space to other businesses to recoup your paper expenditures. Make sure your supplier is capable of custom printing. Some, like us, are even able to help with your marketing strategy.
"Can I place orders online?"
You should factor in the time it takes to place your paper order when determining the total cost; remember, time is money. Check to see if your supplier offers the option of purchasing online. Not only are online orders often less expensive, they take far less time to place as well. CLICK HERE to check out our online thermal paper store.
"Is your paper environmentally safe?"
BPA (a chemical found in some thermal paper that presents possible health concerns) is a big buzz word when it comes to thermal paper, one that has permeated into the general population. Your customers may want to know if the paper coming from your machines is BPA-Free, and could take issue if it's not. So be sure to ask your supplier for BPA-Free options. There is even a type of paper now that is made using Vitamin C.
We all want to get the best deal on the products we're buying. Sometimes, however, that's not always reflected in the price. The above questions will help make sure you're getting paper that will work properly with your machines, and won't cost you more in the long run. Please contact us to discuss your thermal paper needs or to receive a free quote.