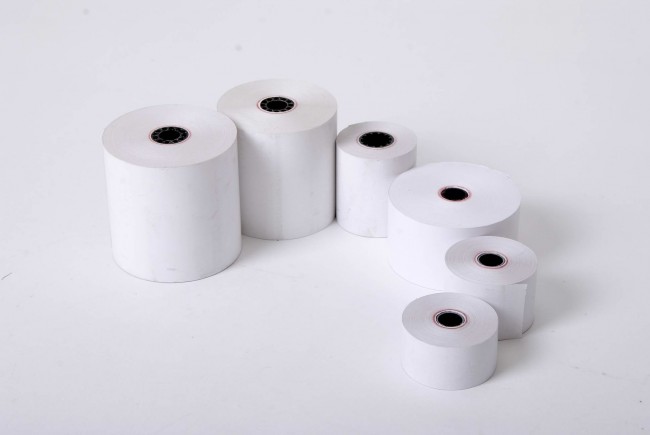 Unavoidable Questions To Ask Before Choosing Your Thermal Paper Supplier
Thermal paper is commonly used as the best point of sale system, helping businesses carry out sales operations seamlessly. Other places where thermal paper has been widely used include Cash Register, Kiosk, Credit Card Terminal, Medical Transactions, Self check out, pay-at-the-pump, and mobile printer.
Choosing thermal paper comes with many questions in mind, like what would be the size of thermal paper, what type of thermal paper would be beneficial to utilize for business, and many more. But how do you get answers to all these queries running in your mind? Simply by connecting with a reliable thermal paper supplier. They will help you choose the best thermal paper for your operations that make your business process smooth for customers.
If you're in a situation where you want to know a few things about thermal paper and thermal paper manufacturers, you have to have a list of questions with you. Checking out the below list of questions will help you gain maximum insight into thermal paper rolls and many related things.
Let's take a look at a few significant questions:
How is thermal paper made?
Thermal paper is made by using a special fine paper that is properly coated with a chemical that makes the paper change its color when exposed to heat. It is widely used in thermal printers, especially devices that are light in weight. These days cash registers, and credit card terminals are installed in shopping complexes and malls.
How does thermal paperwork?
Thermal paper is a high-quality paper that has been appropriately coated with special chemicals that provides ultimate printing results when coming in contact with heat at some specific temperature. The paper is inserted normally into the printer like any other printing paper and ensures easy and smooth results when it passes through the print head. The areas in direct contact with the printer head turn black after the process, producing high-quality images, text, or barcodes.
If you are facing issues with your thermal printer not printing clearly, you can check out this article for troubleshooting tips.
How do you print on thermal paper?
Thermal paper typically is made using a special type of heat-sensitive material that can vary depending on the facility of the manufacturer. To get desired results on your thermal paper, all you need is to put the paper into the thermal printer and get it directly through print heads. This process, when completed, provides clear, high-quality, and long-lasting printing results on inserted thermal paper. The printed results can be black and white or colored; it's up to your requirements how you want your customers to be satisfied.
How can you tell if the paper is thermal paper?
The best and the easiest way to identify if your printing paper is thermal or not is by scratching its surface with your fingernail. After scratching, if the paper surface shows black marks on its surface, it means you are using thermal paper for your POS system.
This process takes place and provides proven results because of the heat generated on the surface of thermal paper pre-coated with a special chemical.
What's the cost of a thermal paper roll?
The cost of thermal paper may vary depending upon the length and width you are looking for. So, if you want to buy a thermal paper roll with 3.125′ x 165′ dimensions will cost up to $74.99. Further, thermal paper rolls with 8.5″ x 92′ length and width will probably cost up to $180.99. It's better to connect with a reliable thermal paper supplier to get more information about thermal paper costing.
Is Thermal Paper Roll Recyclable?
Yes, why not. Thermal paper can be recycled just like any other conventional paper using the correct waste system. In addition, recent chemical composition changes made the thermal receipt paper more environmentally friendly and safe for customers. So if you are looking to adopt thermal paper for your POS system, you can unhesitatingly go with your decision.
How do I measure the dimensions of my thermal paper Roll?
Thermal paper roll dimensions are generally measured by calculating the width, outer diameter, and inner diameter (this will be the inside hole width). Therefore, it's mandatory to check the dimensions of a thermal paper roll before buying it for your POS.
What type of Paper Roll does my printer require?
There are commonly three types of thermal paper available in the market, i.e., Thermal paper roll, carbonless paper, and bond paper. If you don't know the type and dimensions of the thermal paper you are using; you can directly ask your thermal paper supplier. They will assist you in recognizing the right thermal paper for your printer. On the other hand, you can check the complete description on the manual or the packed paper roll box.
Do you offer custom printing?
Graphic Tickets & Systems believes in offering personalized products and services to its customers. Therefore, connecting with us will give you ample options to have custom printed thermal paper based on your business requirements. Further, we ensure that you get your thermal paper rolls imprinted with all your business matters, including promotional messages, company logos, advertising, special offers, and discount coupons.
How many colors can be printed on thermal paper?
Information on thermal paper can be printed in 8 colors that you can achieve on the front or reverse side of the paper.
Can you help me with the design for my printing?
Yes, Graphic Tickets & Systems is associated with expert and experienced design professionals who can assist you with accommodating your custom thermal paper printing needs. Call us today with your requirements to get quick access to your custom thermal paper rolls slot.
How long will my image on thermal paper last?
Generally, images on thermal paper may last 7-25 years. The longevity of images or information is because of the special chemical coating on thermal paper, making it more qualitative and durable for use. But, don't forget; the images may fade or last for around 1-2 years if you buy a low-quality thermal receipt paper roll. So, always focus on choosing the best quality paper from credible market leaders.
Is there a minimum order value?
You can order any quantity as per your requirements. There is no minimum or maximum order value for thermal paper. We at Graphic Tickets & Systems believe in complete customer satisfaction and are committed to serving all your specified needs.
How can I track my order?
Just after you place your order, you will receive a confirmation and tracking product link to your registered email id or phone number. All you need to click on the given link to track your order date and time.
How Soon Will I Get My Order?
For orders placed early in the morning, you can expect same-day delivery for your thermal paper slot, providing you want the delivery at a local address. Delivery time and charges may vary depending on the quantity and location you want your thermal paper slot delivered.
Wrap Up:
We all want to get the best deal on the products we are buying. Sometimes, that's not always reflected in the price. The above questions will help you get thermal paper rolls that will work properly with your printing machines and would not cost you more in the long run. If you contact us, you can get the best thermal paper that comes within your budget.