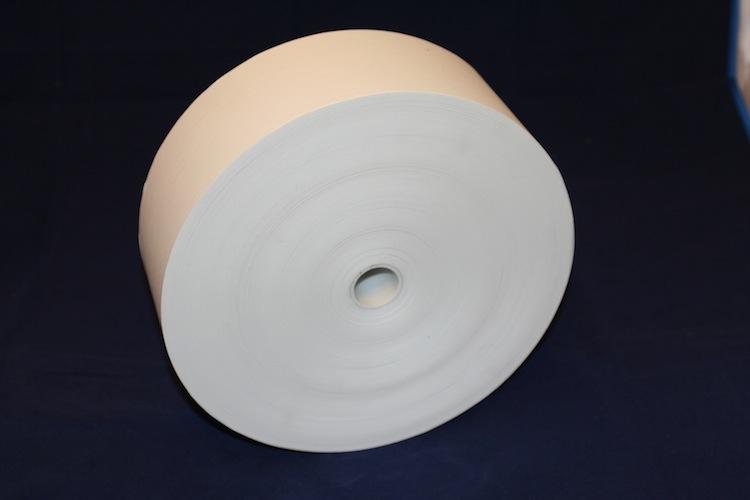 How to Buy The Best ATM Paper – Top Factors To Consider
Don't you feel irritated when you pull out an ATM thermal receipt paper and find the image and information faded? What do you think are the reasons behind the image fading on ATM thermal paper receipts? It's certainly the result of the mismatch between machine and quality of ATM paper rolls that companies manufacture to get ATM receipts.
Businesses might find ATM thermal paper at low prices, but what is the benefit, if the paper does not satisfy the basic requirements, i.e., high-quality and long-lasting printing of ATM receipts. Paper has indeed become commoditized, and differences can often be shades of grey. But sometimes, those minor differences can add up to cause bigger problems, costing financial institutions or Individual ATM Deployers (IADs) more in the long run.
Price is a critical component of the purchase equation, but there are some other considerations buyers should be mindful of when buying high-quality thermal paper. In this guide, you'll get proven tricks to help make sure you purchase the best ATM paper for your particular needs.
Before moving ahead to buy the ATM receipt paper, let's understand more about ATM receipt paper rolls and their types that you can consider for your business.
ATM Receipt Rolls
ATM receipt rolls are used to print ATM customer receipts that customers receive after a transaction at an ATM. It's a form of proof that they can keep with them to track their account details like transaction amount, account balance, and many more.
These days, ATM thermal paper has become one of the most prominent marketing tools to attract customers to your brand. For that, you need to get custom printed ATM slip paper containing your business-oriented messages, images, or logos. This will help get your business recognized among customers and drive sales for your products.
Discover The Types of ATM Paper Rolls You Can Buy At Graphic Tickets & Systems
Every paper is different, and it's mandatory to choose the right type of paper to proceed with your business tasks proficiently. When it comes to selecting the ATM receipt paper, you have to first research the reliable ATM paper rolls suppliers from the market. They will come to you with various thermal papers they use to manufacture ATM paper rolls and help you run your business easily. 
Remember, don't choose the wrong thermal paper as it may leave your customers in a frustrating situation when they find the critical information on the receipt faded in a very short time. This ultimately affects your sales and business revenue. So, let's check a few versions of ATM thermal paper with their benefits and functional variations. 
Bond vs. Thermal
Bond paper and thermal paper have won the market, but the question is, which is better when making the most out of the business process. ATM operators and paper manufacturers have already and essentially switched their operations from bond to thermal paper, and the reasons are high-quality printing and stability.
Other reasons also differentiate bond paper and thermal paper that you can focus on. So, while the bond paper is technically less expensive, thermal paper rolls have a lower cost of ownership over the long haul. For example, thermal paper doesn't require ink cartridges or ribbons, and hence these are easy to maintain. Due to its fast processing and high-quality printing, these ATM paper receipts have become the best and proven point of sale system for businesses. 
Low vs. High Sensitivity
ATM paper also comes in different sensitivity versions that are low, medium, and high. The sensitivity of thermal paper refers to how it reacts to a given amount of energy or heat. Therefore, when choosing the right kind of paper with a particular machine, determining sensitivity is one of the most important factors to consider. Further, selecting high vs. low sensitivity ATM paper roll not only impacts the shelf life and image quality of the receipt but also leads to large savings for some ATM owners.
You'll see that there is an inverse relationship between the sensitivity and energy of the paper. A high-energy printer can deliver satisfactory results on thermal paper with low sensitivity, whereas a low-energy printer can print paper with high sensitivity to achieve high-quality results. The reason is that low-sensitivity paper is cost-effective and allows you to invest in a high-energy printer to save on printing paper costs. 
BPA Free Paper vs. Non-phenol Thermal Paper
Today, everyone, including companies, and their customers, have growing concerns regarding the environmental impact of hazardous paper products. Fortunately, now you can find many environmentally friendly paper options, and one of the most prevalent options that are making its prominence is BPA-free thermal paper. 
The concern is BPA because BPA is a mass-produced industrial chemical used primarily to make polycarbonate plastics and epoxy resins. This type of paper is commonly applied to thermal receipt paper to help produce the thermal coating. Unfortunately, it may be harmful if these chemicals are directly inserted into the human body when touched. However, there is an excellent alternative for this issue, i.e., the usage of BPA-free paper rolls. Companies have started using BPA-free receipt paper to reduce the impact of phenol chemicals in papers. It's the best option that can be available with thermal paper manufacturers and suppliers. 
Carbonless Paper vs. Ink Ribbons
Carbonless paper or non-carbon copy paper or, you can say, NCR ATM thermal paper is a type of paper coated with a special material to transfer written information on paper. The fact behind the carbonless, thermal paper is that these are made with micro-encapsulated ink or dye coated on the backside of the top sheet. It also has a clay coating available on the front side of the bottom sheet. So, when the pressure is applied, the dyes capsules start rupturing to react with clay to duplicate the markings placed on the top of the carbonless paper sheet.
On the other hand, Ink Ribbons are the specified ribbons coated with ink and are primarily used as a type of printing technology. It works best when an ink-soaked strip is quickly impacted to transfer ink to the printing paper. These are the most cost-effective but ancient ways to get the printing done on paper. For today's modern world, it's better to go for high-quality ATM receipt paper rolls that can be easily available with reliable ATM paper rolls suppliers. 
How To Take Care of Paper Shortages and Product Swaps?
Buyers should be aware of a few tricks before choosing their slot of ATM receipt paper. The factors are:
Paper Shortages
A low-cost ATM thermal paper roll may cost you a lot as it will not provide you the best results you're expecting and also doesn't make you aware of the paper shortages or roll end. But if you buy ATM slip paper from reliable thermal paper manufacturers and suppliers, you will be able to get excellent ATM receipt printing results. They will never disappoint you and always fulfill your large orders requirements.
Product Swaps
How do you know that you're connecting the right ATM receipt paper supplier? For that, you have to compare your supplier with market leaders and check if the selected one is offering the best quality and not swapping between the low and high-quality ATM receipt paper rolls.
You can also request to have your paper "tested" to ensure it has all the features you paid for. Experienced suppliers with good customer service will have no problem supplying verification to make customers comfortable and earn their trust. 
Step By Step Process To Choose ATM Thermal Paper Rolls Supplier
Now when you know the types of ATM slip paper to be selected, it's time to make you aware of the process to be followed to avoid the hassle while choosing the right ATM paper roll suppliers.
Analyze the type you need
First, find out what type of paper rolls will be the best for your ATM because not all paper rolls are equal, so you'll need to check out which options are the perfect fit for your automated teller machines. 
Connect with the right supplier
If you want to invest less and earn a lot, partner with a trusted ATM receipt paper rolls supplier. A good company possesses an excellent reputation for delivering premium quality ATM paper and thermal paper products. 
Know the Signs
Check if the thermal paper supplier is asking you to pay for everything in advance. Ignore them because they are unreliable and may not provide you the high-quality thermal paper rolls after one or two times. You also need to keep an eye on such suppliers and avoid connecting with them. 
Check Out Reviews
Go through the reviews and check whether they are positive or negative. This will definitely help you choose the right ATM receipt paper for your operations.
Conclusion:
ATM receipt paper rolls have become mandatory resources to run ATMs these days. These play a significant role in a customer's banking operations as they get quick and accurate financial information right after they transact from an ATM. So, if you're a business owner and looking for the best tips and tricks to buy ATM thermal paper rolls, following the points mentioned above will definitely help you out.
Also, don't forget to connect with a reliable and trusted thermal paper manufacturer and supplier if you don't want to get into the hassle of the selection and buying process of high-quality thermal and ATM slip paper.