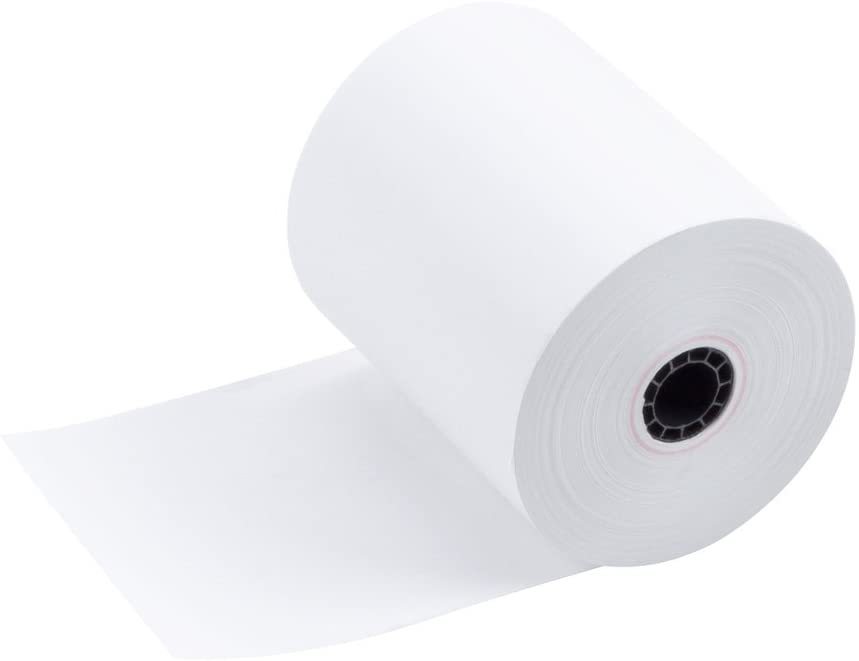 Steps to Select The Right Thermal Paper Rolls Size for Your Printer
Thermal printers are the best choices to opt for when obtaining accurate, fast, and clear paper printing sizes chart. But you can't proceed with the printing process until you know the exact paper roll size your printer is compatible with. Here's everything you need to know about thermal paper rolls size.
Also read: https://graphictickets.com/mobile-printer-rolls/
Before diving deep into the concept of large size paper roll, let's understand the process to measure it. Thermal paper roll size measuring success depends on how thoroughly you follow the right steps.
Want to know the steps involved in measuring photo paper size chart for a thermal printer? Let's understand the entire process here:
How to Measure Thermal Paper Roll
First of all, you need to know the difference between all the numbers next to your desired thermal paper roll.
Next, you need to check different areas of the thermal paper that have to be included when measuring thermal paper roll size for the final purchase.
Area measurement is based on the formula, i.e.,
AxBxC mm = Paper Width x Paper Diameter x Core Size
There is a major point to be noted while searching or purchasing the right paper size chart for a thermal normal printer paper dimensions' size: the core size of the paper roll. Sometimes, thermal paper suppliers provide thermal paper rolls with bigger core sizes, resulting in less paper into the roll.
So, it needs to be checked whether you are purchasing thermal paper rolls with less core size and diameter so you can get the optimum quantity of rolls for your thermal printer. Check out https://graphictickets.com/epson-tm-t88-series-printer-thermal-paper-rolls/
At Graphic Tickets & Systems, we have expertise in Point of Sales supplies and ensure that our clients get the most out of their rolling paper sizes. So you can contact us, and we will render you the best quality and standard size of paper.
When you know the right aspect ratio to measure thermal paper rolls size, it's time to understand the major factors that play a significant role in measuring roll size for commercial printing paper.
Also read: https://graphictickets.com/thermal-paper-rolls/thermal-paper-rolls-3-1-8/
Key Measurements Needed to Check The International Paper Sizes for Thermal Printer
There are four most common and major factors to be considered while purchasing thermal paper for your printer.
Roll Width
Roll width is the first specification to be checked in thermal paper because if you don't check it properly, it can create problems in getting adjusted to your business printer. As a result, you won't fit the roll in the thermal printer.
It's better first to identify the type of your printer and check which type of paper will best fit in it. This will reduce your hassle of searching for the standard size of paper. By doing this, you can directly connect with a reliable thermal paper manufacturer and supplier and ask them to provide the standard paper roll sizes compatible with your thermal printer.
Roll Diameter
Roll diameter is the next same aspect ratio of a thermal paper roll because it helps you measure the exact length you will get in your paper roll. Before purchasing, you can ask your thermal paper supplier about the total length of paper they are offering in a paper roll.
If you want to know the exact size, you must measure the roll printing paper across the end to the center spindle hole (the core area).
However, the thermal paper roll diameter may vary, starting from 30mm to 250mm, but you can ask your supplier to offer you the roll with the appropriate diameter size. If you purchase a roll with a bigger diameter than the recommended size of your receipt paper printer, you can never fit it will for your operations. So, always compare the roll and its diameter with your existing printer so your business's printing process goes smoothly.
Know more about: https://graphictickets.com/thermal-paper-rolls/thermal-paper-rolls-2-1-4/
Roll Length
The roll length is simply how much paper is wound onto the roll diameter. This might not be a critical requirement to consider while ordering a thermal paper roll, but yes, if you opt for the long thermal paper roll, it will last longer and reduce the need to change the roll frequently for your printer.
Let's take an example of Thermal Paper 3.125″ x 165′. This thermal paper comes 80mm wide and 50m in length. So, if you want to have a roll length more than the given one, you need to order the thermal paper roll with different specifications. You can connect with our sales representatives if you have any queries regarding paper roll sizes.
Core Size
The core size of a thermal paper roll can be measured by checking two major keys, i.e., outer diameter and inner diameter. Basically, diameter is the tube on which thermal or other paper is rolled properly.
It is important to measure and identify the core diameter size because every machine has its model with some particular pin holder.
Also read: https://graphictickets.com/product/thermal-paper-rolls-2-1-4-x-55/
What are the Standard Thermal Paper Roll Sizes Available?
It is important to know the standard size of paper before buying as different machines can accommodate a wide variety of thermal paper roll sizes.
Also read: https://graphictickets.com/product/2-ply-rolls-3×95/
If we take an example of a mobile or small credit card terminal, the optimum size for roll printing paper will be available in these sizes  57mm x 50mm, 57mm x 40mm, 57mm x 38mm.
Now, if we switch to measuring the size of the regular printer paper size list, the size range can be found in 80mm x 80mm, 80mm x 70mm, and 80mm x 60mm.
The availability of more than one specific measurement of paper roll sizes means that you, as a business owner, can choose the best-suited thermal paper for the thermal printer model used in your retail establishment. You can even check out this descriptive guide on thermal papers to understand the standard thermal paper roll size better.
Conclusion
The process of choosing the best-suited ATM paper for your business is necessary. When you check the thermal paper roll, it is important to check the roll length to print a higher number of receipts before the roll is finished. The variation of roll diameter for a thermal paper roll from 30mm to 250 mm means that as per the machine, you can choose the exact measurement of the thermal paper roll that needs to be placed.
Know more about: https://graphictickets.com/pos-paper-rolls/1-ply-bond-paper-rolls/ 
Finally, by checking the core size, you will be assured that the thermal printer machine will hold the thermal paper roll in place due to the pin holder. Also, the experienced professionals at Graphic Tickets & Systems will be able to provide you with the most suitable thermal paper rolls compatible with the thermal printer you have provided for your business.