Fast-food chains and restaurants are putting efforts to serve their customers with the best quality, speed, and integrity. These business sectors are gaining a lot of accreditation because of their hospitality and customer processes, including check-in and check-out.
There is no surprise that all the hospitality sectors, hotels, and restaurant chains are using restaurant receipts and thermal paper to provide valid proof to their customers for their availed services. This makes it easy for customers to keep track of their services and payments.
Being a restaurant owner, you must have a lot to manage in order to serve your customers in the best possible ways. From accomplishing the crowd demands of serving the guests quickly with quality food to accurate and fast payments, you have to manage everything efficiently without affecting your productivity and service quality. So here comes the role of a variety of restaurant paper products and their uses in the restaurant industry. Let's check out how POS paper can help bring success to your hospitality business.
Thermal Paper Rolls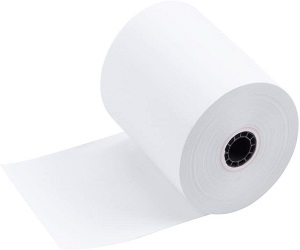 Graphic Tickets & Systems are the best restaurant paper suppliers, offering a wide variety of thermal paper rolls to cater to multiple paper-related needs. The advantage of using the thermal receipt paper is that these don't create jamming to the thermal printers and ensure high-quality image quality with better prints.
With our wide range, you can find thermal paper 3.125″ x 165′ and thermal paper 3.125″ x 273′ best for POS machines and receipt printers, credit card machines, and cash registers used in hotels and restaurants making payments and order maintenance. At GTS, you don't need to worry about the quality and timely order delivery as we possess a highly experienced team that is proficient in making orders successful for businesses.
Bond Paper
Usually, bond paper is used for restaurant receipts and other supplies to ensure customers get their bookings and transactional records on legitimate and high-quality printed paper. This broadly used paper comes in different variations, including 1-ply and 2-ply, and can be used as per specific requirements.
If you are looking for supreme quality bond paper for your restaurant supplies, Graphic Tickets & Systems is your one-stop shop to buy your stock. We are the credible restaurant paper product providers engrossed in offering a broad spectrum of receipt paper to make restaurant operations smooth and worthy. The best thing is that you can get your slot in different colors, sizes, and custom logo/watermark imprinted on it.
Carbonless Paper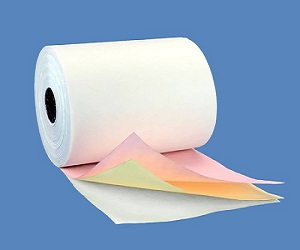 Carbonless paper is generally used in restaurants and hotels for invoice creation and bill copy maintenance. However, if you are also looking for the best quality carbonless paper to sort your hospitality business requisites, purchasing the carbonless paper from reliable sources would be a good option.
In restaurants, carbonless paper is used as business stationery where you can get one or more copies of some important documents like invoices and any banking and financial copy. At Graphic Tickets & Systems, we offer the best quality carbonless paper that you can use as your restaurant receipts and supplies.
Cleaning Cards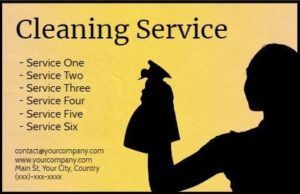 While checking into the hotel, you must have given the room keys along with the access card. Basically, these are for your smooth  These cards also need timely maintenance and cleaning to perform better regularly. Cleaning cards are here to give your restaurant's POS equipment a fast performance without jamming.
With our cleaning cards, you can assure your customers to give smooth customer service without the need for frequent machine replacement.
Custom Printed Rolls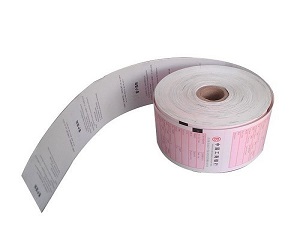 We are the credible thermal paper suppliers involved in printing custom printed paper rolls for restaurant chains. You can get clear, high-resolution, and long-lasting receipts and restaurant paper supplies with the brand logo, watermarks, coupons, advertisements, and brand messages from us. It is a brand promotion that you can boost by adapting custom printed paper rolls for your proposed business.
We know how important it is for you to gain the loyalty of your customers, and that is why we want to walk with you to achieve that goal with custom printed rolls. One more thing, you can print taglines and discount deals on the rolls to increase the chances of customers reaching your business.
Gift Cards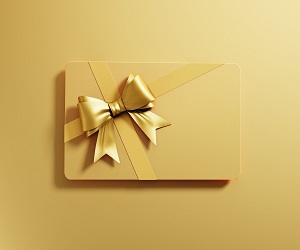 Gift cards are also one of the most important promotional assets you can use to gain customers' trust in your hotel. If you connect with us, we will render you the custom receipts and other restaurant paper supplies with certified gift cards.
These supplies further help run your promotional campaign and loyalty programs. If you are planning to amplify your business presence across the market, getting your restaurant paper products for restaurants printed with customized elements would help you bring success in the long run.
Conclusion:
Having a hotel chain or hospitality business is a big challenge to run successfully, but having the right restaurant paper supplies and promotion tactics can do wonders in bringing more credibility among customers. So, if you want to grow your customers' chain and also want to recommend your hotels to others, having the right paper supplies can solve half of your problem.
You only need to satisfy your customers with timely and fast services and see the magic. Do you want this magic to turn your slow-running business into the booming one, contact Graphic Tickets & Systems for your restaurant paper supplies orders? We are always ready to help you with your critical paper rolls needs.