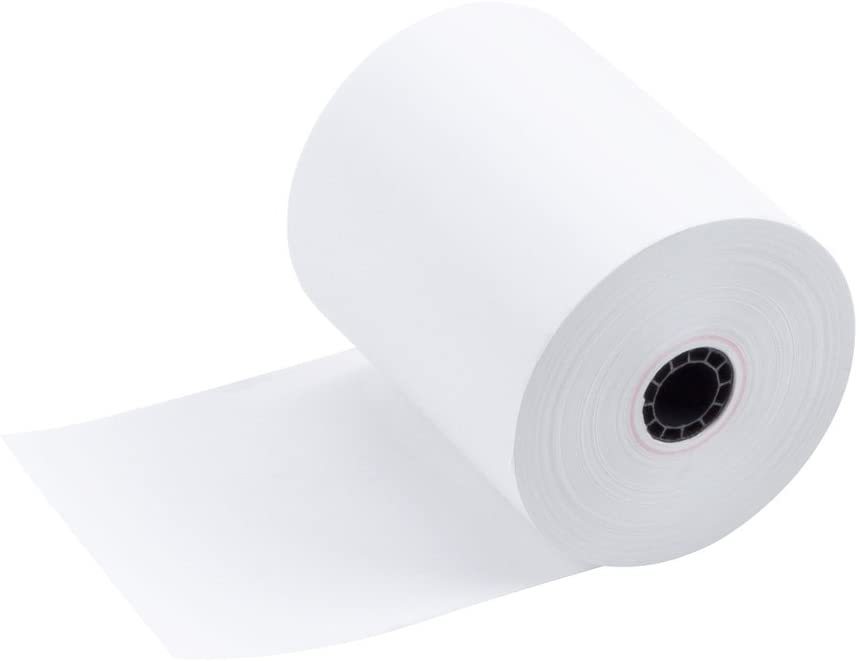 Facts To Consider While Purchasing Thermal Paper Online
With technological advancements, buying goods from physical stores is becoming a thing of the past. Because you can now quickly and efficiently get everything from online stores. Similarly, you can buy thermal paper rolls at the comfort of your office or business place simply by selecting the best thermal paper provider. If you want to know how to find and buy thermal paper online, this article will help you in your journey.
What is Thermal Paper?
Thermal paper is a finely callandard sheet of paper that is coated with color-forming chemistry that reacts with heat, to create an image.  Simply said, thermal coated paper is placed into a thermal printer, using a "Heating" head, to develop an image on the sheet.  Because the images are created using "heat", there is no need for ink or ribbons.  It also eliminates many of the moving/wear parts in a printer, which makes for a much longer life cycle, without maintenance expense.
How to choose the right thermal paper size?
Thermal paper comes in almost an unlimited range of sizes.  However, certain industries have adopted more common sizes.  For example, POS printers most commonly use a 3.125 x 220' or a 3.125 x 273' roll of paper.  Other printers, like mobile printers, can handle a variety of roll widths and lengths.
In addition, many of them can also print thermal labels, without any printer modification.  For this reason, matching an existing roll exactly is crucial to making an educated apples-to-apples comparison.  GTS is always able to help simplify this process if you need it.
How to choose the best quality thermal paper roll?
Regardless of the size of roll needed, a high-quality roll can improve your business image and increase customer satisfaction.
Thermal paper quality varies widely, even within a given size format. Buying thermal paper rolls of high-quality rolls and enjoy several benefits, including:
Longer life. Quality paper from a reputable company outlasts competitor's rolls in tests that simulate typical use in restaurants, convenience stores, and other low-volume environments. Thermal paper with a long life is an asset to business owners, who often don't have to worry about imaging and printer issues.

The color-forming pigment is a critical element of thermal paper quality.

Buying thermal paper rolls

for your business that are made with pigments and meet or exceed ISO standards.  Color-forming pigments react predictably and consistently to heat, which is why many companies prefer high-quality rolls and the clean, crisp images they provide.

Quality pigments also resist fading, yellowing, and damage from UV light. These properties make a high-quality roll more dependable, especially important for receipts printed in harsh environments.
When you want to buy a thermal paper roll, it's also essential to consider the type of printer used with the paper. Quality rolls are also available in bulk quantities, which is ideal for businesses that have large transaction printers.
What are the benefits of using thermal paper rolls?
Thermal Paper rolls are easy to store and easy to handle.
Our thermal paper doesn't fade for years,  making it the best choice for long-term archival purposes (in-store signage or price tags).
The cost of thermal paper is inexpensive. It's an affordable material for use in printing applications where one copy of an image is all that's required (such as when data is transferred from one device to the next).
Thermal Paper Rolls can be custom printed in a variety of colors, allowing you to stand out from the competition.
Long-term disposal of thermal paper is easily managed through recycling. For businesses with a well-defined recycling policy, this provides a second use for thermal paper rolls after being used in the business.
How to Buy Thermal Paper Rolls Online? 
Where can I buy thermal paper rolls? You can purchase thermal paper online quickly and conveniently to prevent a paper outage in your place of business.
Large online retailers of thermal paper are easy to find, and more importantly, they offer a wide range of original branded or compatible printers' consumables.
Thermal paper rolls are an essential part of any business that uses a thermal printer. If you haven't chosen the right roll for your needs, you can waste money and time on poor print quality, excess dust, or fading images.
Why do you need to buy thermal paper rolls from a trusted vendor?
To buy thermal paper rolls is to purchase one of the most versatile and reliable consumable items for your printer and acquire the peace of mind that comes with knowing you have purchased an industry standard.
Every successful business needs a dependable supply of thermal paper rolls,
What is the cost of thermal paper online? 
Cost is one of the most important factors to consider before you buy a thermal roll. According to Hackernoon, the average paper receipt costs between $0.015–0.05 per receipt. This makes thermal paper rolls quite affordable.
When you buy in bulk, it's one of the more economical options for printing out many copies. New rolls of thermal paper should have a long shelf life of up to three years. Further, if the papers are ISO certified, they will last longer, be fadeless, and produce clearer images.