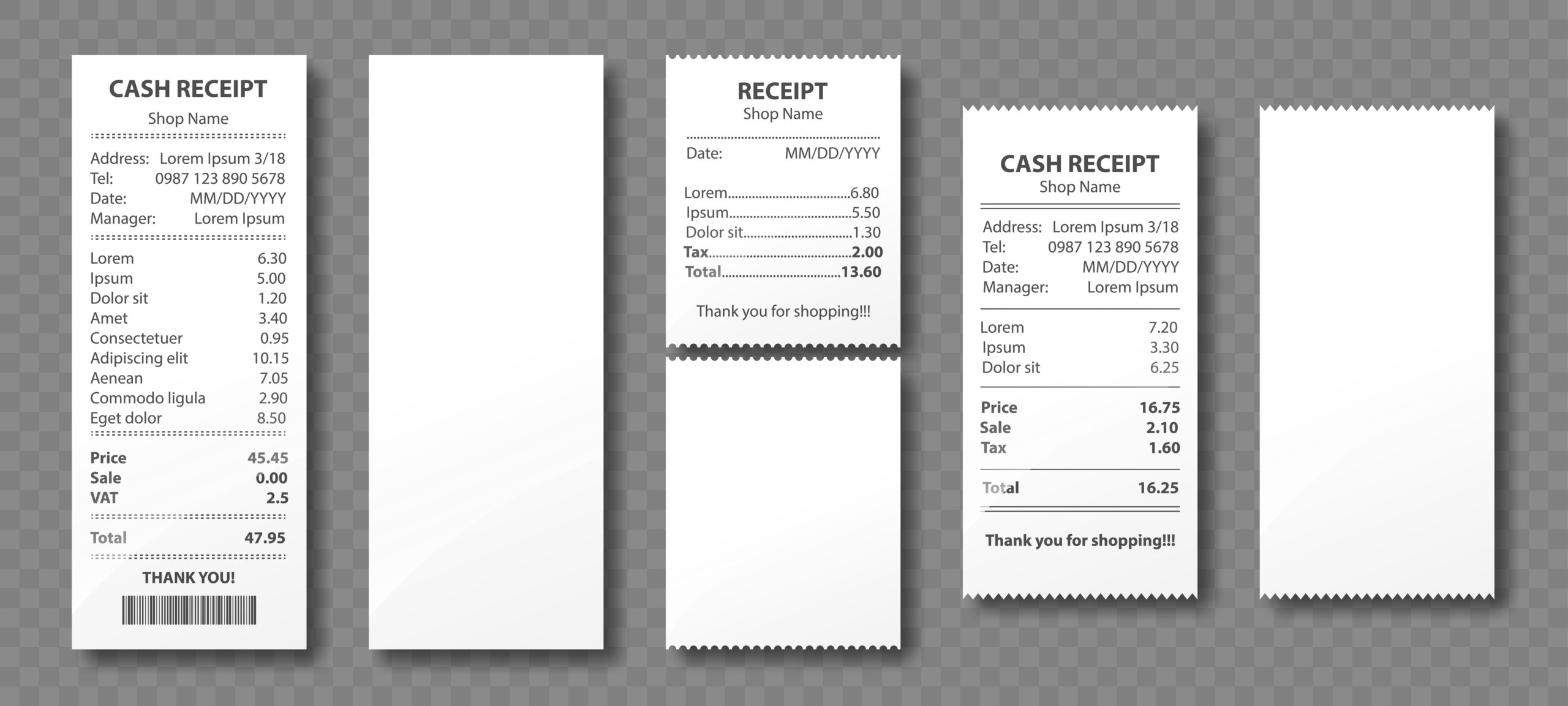 Why Should My Business Use Custom Receipts?
Struggling to grow your business in the face of increasing competition and a COVID recovery? Consider switching out your regular receipts with custom receipts. At first glance, that might sound like wishful thinking, but custom-printed receipts are highly beneficial to your business. 
Custom printed receipt paper rolls shift your marketing efforts towards targeting your existing customers and encouraging repeat business. That's because repeat customers spend up to 67% more money than new customers. Research shows that 61% of SMEs generate more than half their income from repeat customers. Better yet, increasing your customer retention by 5% can boost your profits by up to 95%. 
Graphic Tickets can help you switch to custom-printed thermal receipt paper to grow sales and increase revenue generation. Order your POS paper rolls today!
What are Custom Receipts?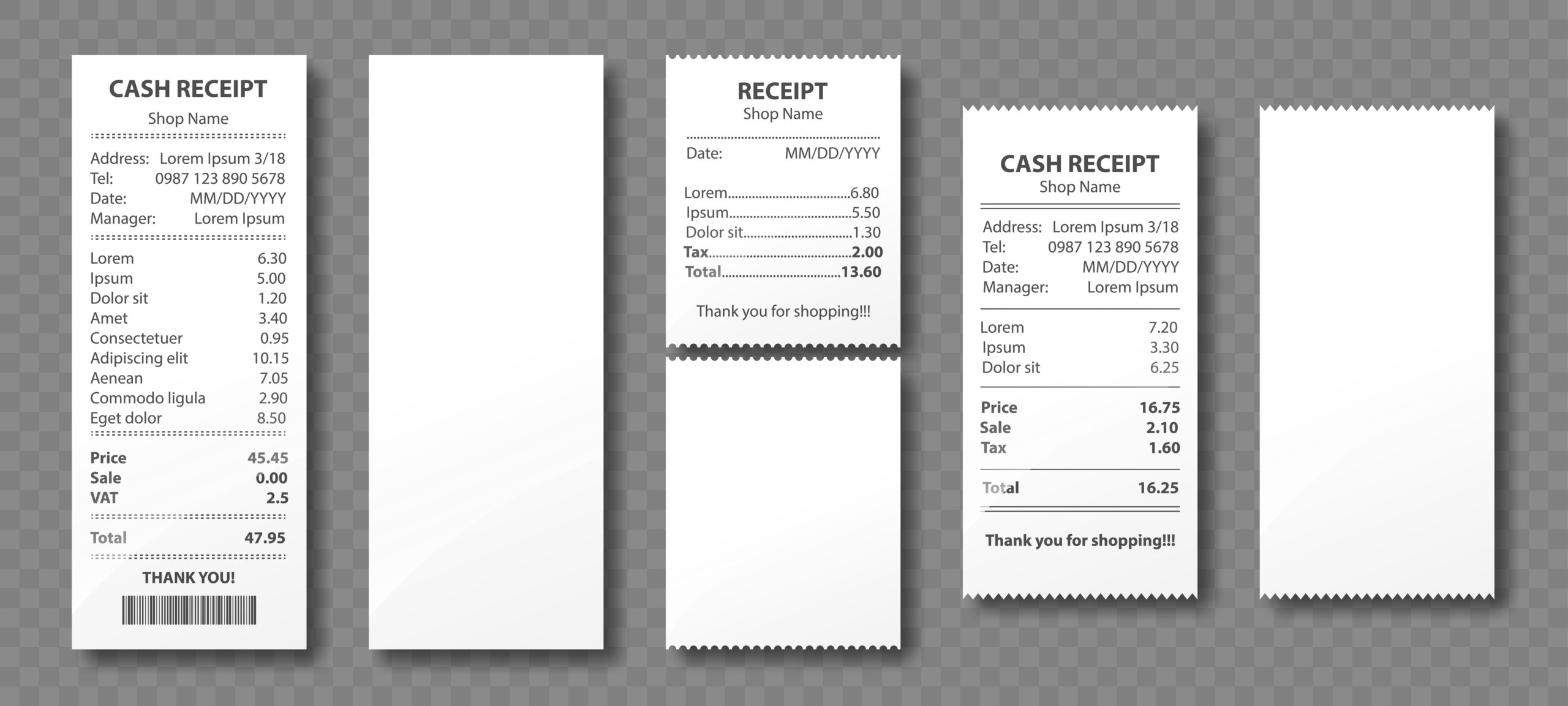 Custom receipts are business receipt paper rolls that are pre-printed with your business or marketing information. Besides serving as a proof of transaction, custom receipt papers double as marketing and promotional assets. Custom-printed receipts help turn each shopper into a repeat customer. They are a result of realising that repeat customers are the lifeblood of a successful business. 
Custom printed paper rolls turn your payment terminals into a cost-effective printing firm. After each payment, your POS serves each customer with a custom receipt that doubles as an advertisement or coupon.. Custom receipts showcase your products while inviting people to spend more money in your store. 
 What are the Ways to Promote Your Business with Custom Receipts?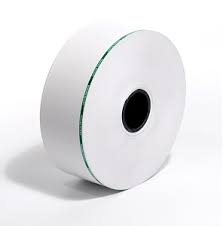 Custom carbon paper receipt books provide the creative leverage you need to promote your business and services. Branding custom receipts with your corporate colors, logo, and business address turns them into powerful branding assets. That provides a simple and cost-effective way to connect with your customers and keep your business at the top of their minds. Still, you can collaborate with other non-competing businesses and use custom printed receipts to cross-promote your businesses. Such a partnership would also lower printing costs while growing your business reach. 
Custom receipts can also double as your communication tool. You can use the space to grow business awareness and communicate important information. For instance, you can print your refund and exchange policies on each receipt. The readily accessible and concise instructions will improve customer service, leading to an excellent customer experience. Watermarking custom receipts with your business logo creates an additional security layer to help you stamp out fraud. 
Including your website and social media handle information on custom receipt rolls helps drive brand awareness. You can direct customers to engage with you on your social handles or check out your latest offering on the website. Still, you can use custom receipts to collect customer data such as email addresses. For instance, you can run a promotion that requires customers to share their email, complete a survey, follow the business on social media, or review a review. Then print the coupons to redeem the offers on the custom receipts.  
What Should You Put on a Custom Receipt? 
You have a broad choice on what to put on a custom receipt. You can quickly turn your custom receipts into powerful branding and sales assets. You can use them to create brand awareness, promote sales, offer discounts, repeat coupons, showcase your catalog, etc. The only limiting factor is your imagination, as modern printers let you include texts and images on the receipts. The choice of what to put on your custom receipts boils down to your immediate business needs and your target audience. 
You can have your receipts double as coupons to increase customer engagement and drive sales. You can print an exciting offer and have customers tear off and present the coupon on their next visit. That increase the likelihood of creating an army of repeat customers. You can also use custom receipts to run time-sensitive promotions. Or you can use them to make juicy offers such as a discount on a future transaction.. 
You can pre-print your custom receipts with your logo, business information, coupons, and essential business information. You can use the space to announce upcoming sales, promotions, or special events. Printing QR codes on custom receipt rolls bolster your online marketing efforts. If you're up for it, you can even sell ad space to non-competing businesses and turn the custom receipts into a source of revenue. 
Best Paper for Custom Receipts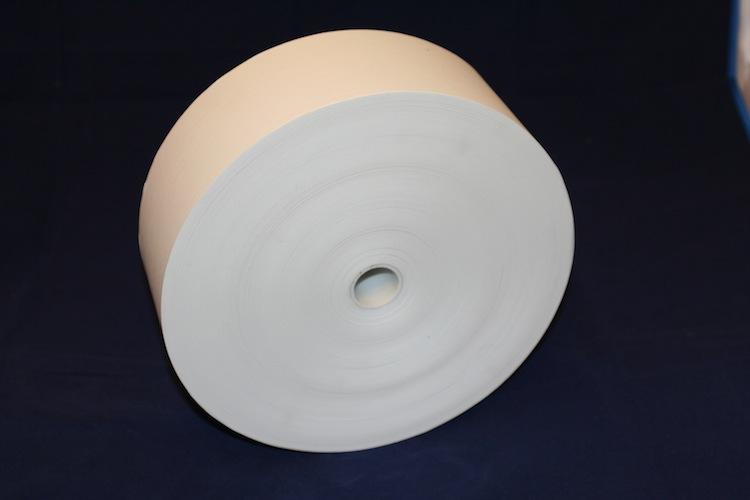 The best paper for custom receipts falls into three categories – thermal paper, bond paper, and carbonless paper. Thermal paper is the most popular choice and features a special thermal coating on the surface. The thermal coat gives the receipt paper a bright and smooth finish that sets it apart from the rest. Bond paper is a non-thermal receipt paper compatible with thermal transfer printers because they use ribbons to transfer images and text to the paper surface. Carbonless paper was invented to replace the messier and insecure carbon interleaving process when producing multiple receipts. 
How Can I Order Custom Receipts?
A simple phone call to 615-850-0160 or email to [email protected] can help with solidifying the best option and pricing you can find.
Grow Your Business with Custom Receipt Today!
At Graphic Tickets, we specialize in helping businesses harness the power of custom receipt marketing. We provide you with a range of POS paper rolls to bolster your ability to retarget your existing customers and grow business revenue. Take advantage of our discounted offers and boost your sales with custom receipts. 
Let us help you conquer the market. Get your POS paper rolls today