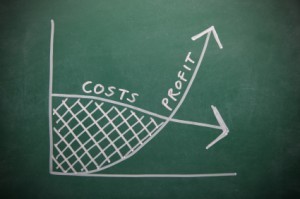 Lower Your ATM Paper Costs
For ATM operators, procuring the right ATM paper is a critical way to control costs. But buying cheap paper, or ATM paper that's not suited for your particular machine, can result in additional expenses due to down time and repairs. It's important to understand how to procure quality ATM paper rolls at a competitive price. Here are a few tips to help lower your paper costs:
Side with Experience
Experienced thermal paper suppliers have established strong relationships with paper mills and can usually negotiate lower prices for thermal paper, which allows cost-savings to be passed down to customers. Suppliers with a long track record in the industry are better able to anticipate price changes and help customers prepare ahead of time.
Buy In Bulk
Buying in bulk will make the cost for each thermal paper roll a lot less. Forecasting your ATM paper needs in advance, or consolidating regional or national orders with a single supplier, will allow you to get more for your money. Suppliers are often willing to offer free, or discounted, storage for customers who place large orders.
Pick the Right ATM Paper
Thermal paper rolls come in different sizes and have varying paper characteristics. And certain types work better with certain machines. Experienced suppliers can determine the most cost effective paper for your particular needs, while helping avoid the extra expense of purchasing paper that is not optimal for your machine.
Keep it Clean
Dust and other contaminants will collect on ATM card readers and printing devices over time. When a machine becomes dirty, they can easily break down. Proper cleaning increases functionality and keeps the ATM operational. Many ATM paper suppliers offer cleaning cards to help keep your machine functional. They can be used for keeping your machine in order, improving performance and correcting device errors to prevent additional expenses that may occur from poor maintenance.
Reduce Paper Costs
Distributors should speak to their customers about the benefits of advertising on ATM receipts. Many vendors use ATM receipts for promoting products to increase their revenue streams. Doing this can help offset printing and paper costs.  Having adequate marketing support to learn key selling points and customization is key.
At Graphic Tickets & Systems, our mission is to Make Every Transaction Count. We do so by helping make your ATM Paper more impactful and profitable. For more tips on how to reduce your paper costs or receive a free quote, contact an associate today.