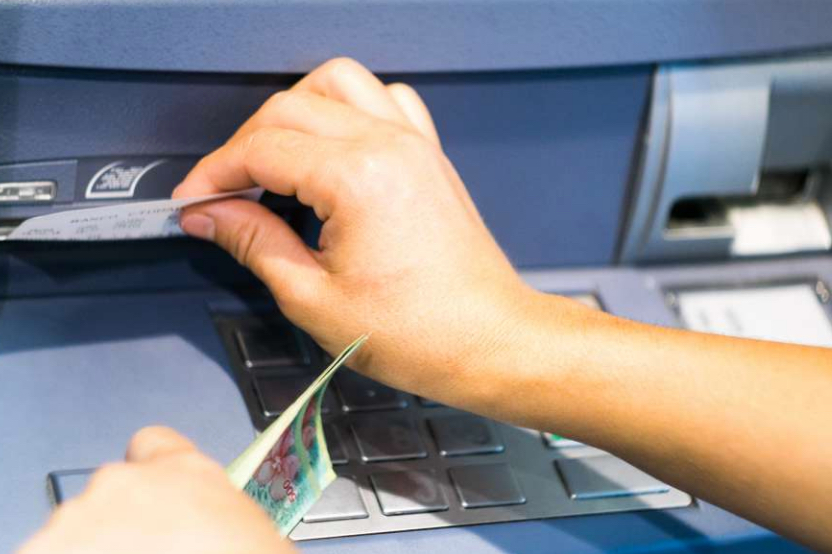 Choosing the Right ATM Paper
Using the right receipt paper for your parking lists, receipts, delivery documents, invoices, and other business needs is overly important. Unfortunately, telling if you are buying the best receipt paper is challenging, thanks to several papers and synthetic formulations available on the market.
While they may appear the same, the chemical composition of different types of receipt paper materials affects their ability to resist heat, moisture, and other external factors. That said, check out these tips that can help you purchase the right thermal paper rolls from Graphic Tickets.
Types of Paper Used in ATM Machines
Below are the main types of paper rolls used by most ATMs;
Thermal Paper Roll
Thermal paper rolls have a smooth surface coated with dye chemicals that change color to imprint text or images when exposed to heat. Thermal paper is currently widely used in POS machines due to its vast benefits. For instance, it prints quickly and is cost-effective. You won't need to purchase ink ribbons and cartridges, making it cheaper. Widely used thermal paper rolls include;
ATM thermal receipt rolls – this is where ATM receipt information is printed on. Businesses can also use them as marketing tools by printing logos and other promotional messages alongside transaction information. ATMs can still function without receipt rolls.

ATM thermal journal rolls – they are used to journal or keep a record of all transactions that take place in the ATM. Unlike thermal receipt rolls, ATMs cannot work without journal rolls.
Bond Paper/wood-free Paper Roll
This is a common paper used in most offices. It comes in varying sizes depending on the intended use. However, the popular size is A4, which is used in most office printing. Unlike thermal paper, wood-free papers don't have a shiny surface and require ink ribbons to print.
Carbonless Paper Rolls
You can also print receipts using carbonless paper rolls. These non-thermal receipt paper usually comes as either a two or 3-ply. Customers take one copy, while business owners remain with the other. Typical carbon paper receipts have three layers; a white-coated back, canary coated middle, and pink coated face.
Why Invest in Right Paper Rolls in ATM Machines
Most businesses have paper outputs in the form of receipts. However, having sufficient stock of ATM receipt paper rolls is not enough. You should purchase the right paper rolls from reliable ATM paper rolls suppliers. Below are some benefits of using good paper rolls for your ATMs;
Improve Operational Efficiency
ATM receipt paper is designed to ensure that transaction information is printed clear enough for easy reading. Most ATM rolls are created from thermal papers, which can be printed easily and ensure that customers can read any information they need. These paper rolls are not prone to smudging or fading. Information remains readable for an extended period.
Reduce Total System Cost
ATMs and POS printers typically use thermal paper, which is very beneficial. Unlike bond paper that requires ink ribbons and cartridges to print, thermal printers have no additional costs. Besides, you won't have to find different types of paper or shop from multiple suppliers. All you have to do is ensure that you purchase ATM receipt paper rolls that fit your ATM machine.
Improve Customer Experience
Customer experience is among the key determinants of business success. Satisfied customers will tend to come back, bringing you more business. Customers benefit from the right paper rolls in the following ways;
They can clearly see crucial account information

They can monitor their account balances

They get quality receipts for financial records

They can easily trace any suspicious account activity

They have long-lasting proof of purchases
Factors to Consider While Choosing the Right ATM Paper
As mentioned, many ATM paper brands are available on the market. Since not all promise quality printouts, consider the following when searching for the right ATM paper.
Check the Cash Machine
Before looking at various ATM papers, begin by identifying your cash machine. As mentioned, ATMs work with specific paper rolls. Therefore, checking your cash machine is important, as it helps you narrow it down to specific thermal paper types and sizes.
Cost of ATM paper
While purchasing thermal papers is a recurring expense that most businesses consider insignificant, you should be wary of these costs to save on costs and increase your profit margins. Always ask for quotes from various thermal receipt paper suppliers before closing the deal.
Key Consideration while Selecting the Right ATM Paper Material Used
ATM paper material should have the following features;
Heat – you should choose a heat-resistant thermal paper material. Documents stored in high-temperature rooms, such as those left in vehicles, can easily turn black, making them unreadable. Prioritize thermal papers designed to withstand high temperatures.
Moisture – thermal papers with enhanced moisture resistance can withstand exposure to moisture and humid areas. This prevents paper rolls and ATM receipts from becoming unreadable and degrading.
Coating – while all thermal papers feature

thermal paper technology

, some have an additional topcoat on top of the standard basecoat. The topcoat provides an extra layer of protection from environmental factors. Thermal papers without topcoats can be used in printing tasks that require minimal resistance.
Thickness (durability) – like any other product, thick thermal papers are durable and provide high-quality printouts. However, thick materials reduce the size of the paper roll and the number of receipts that can be printed from the roll.
Smoothness – good thermal papers should be smooth on both sides to avoid damaging the printer head.
Archivability (intended lifespan) – this describes the lifespan of printed materials. Unfortunately, most businesses often overlook the importance of storing receipts in the right conditions. Regardless, ensure that your thermal paper material meets your archiving requirements.
 Conclusion
Using the right thermal paper for your printing needs is overly important. While most documents appear clear and of good quality from the printer, they may not withstand the expected lifespan. Unreadable receipts can predispose businesses to many complaints, warranties, compliance issues, and unsatisfied customers. Order quality thermal papers from Graphic Tickets today.