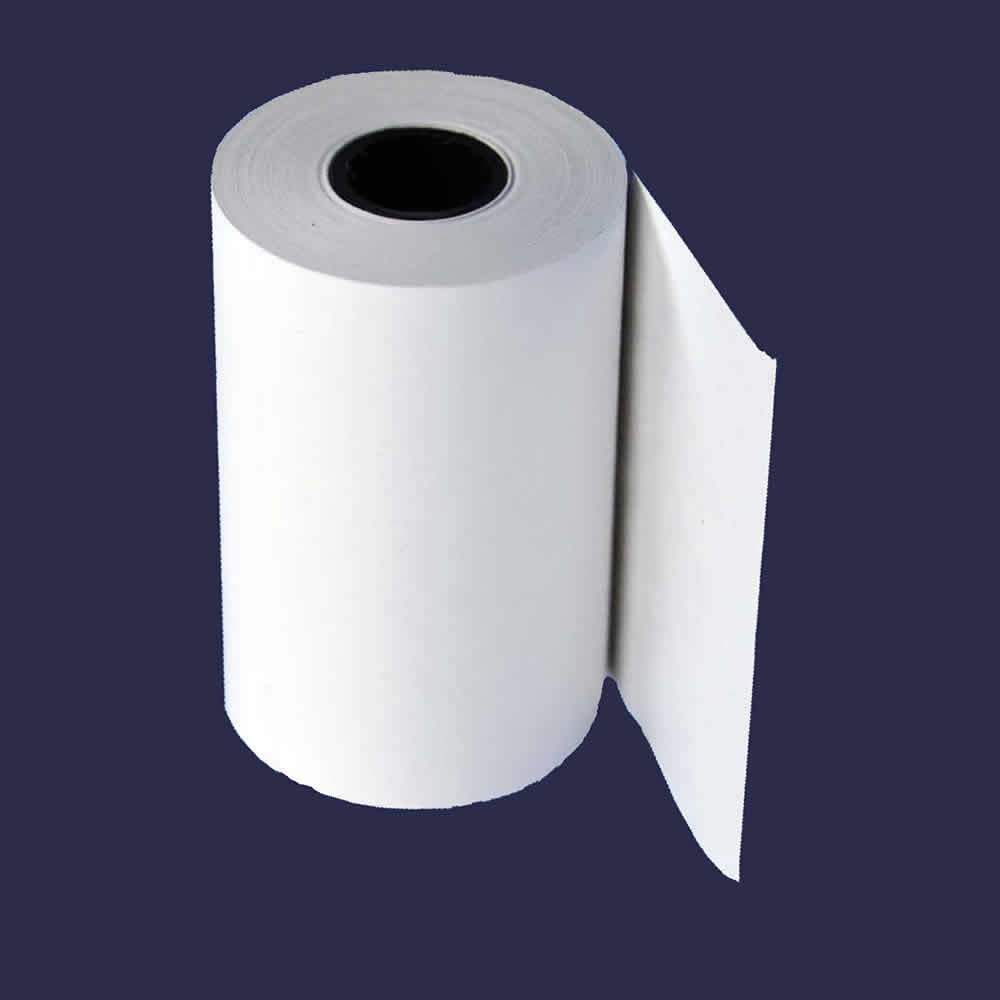 How to Clean Your POS Equipment – 5 Easy Steps
Retail stores continue to provide essential services to people. In addition, they meet communities through various POS systems. Therefore, it is important to clean and disinfect the POS equipment frequently as it will help protect both workers and customers from the spread of infectious diseases. However, before cleaning the POS device, it is important to know how to clean your POS equipment in the right ways so that you don't end up damaging them. So, let's learn about the best ways to clean your POS system and other important information about POS equipment.
What are POS systems, and how do they work?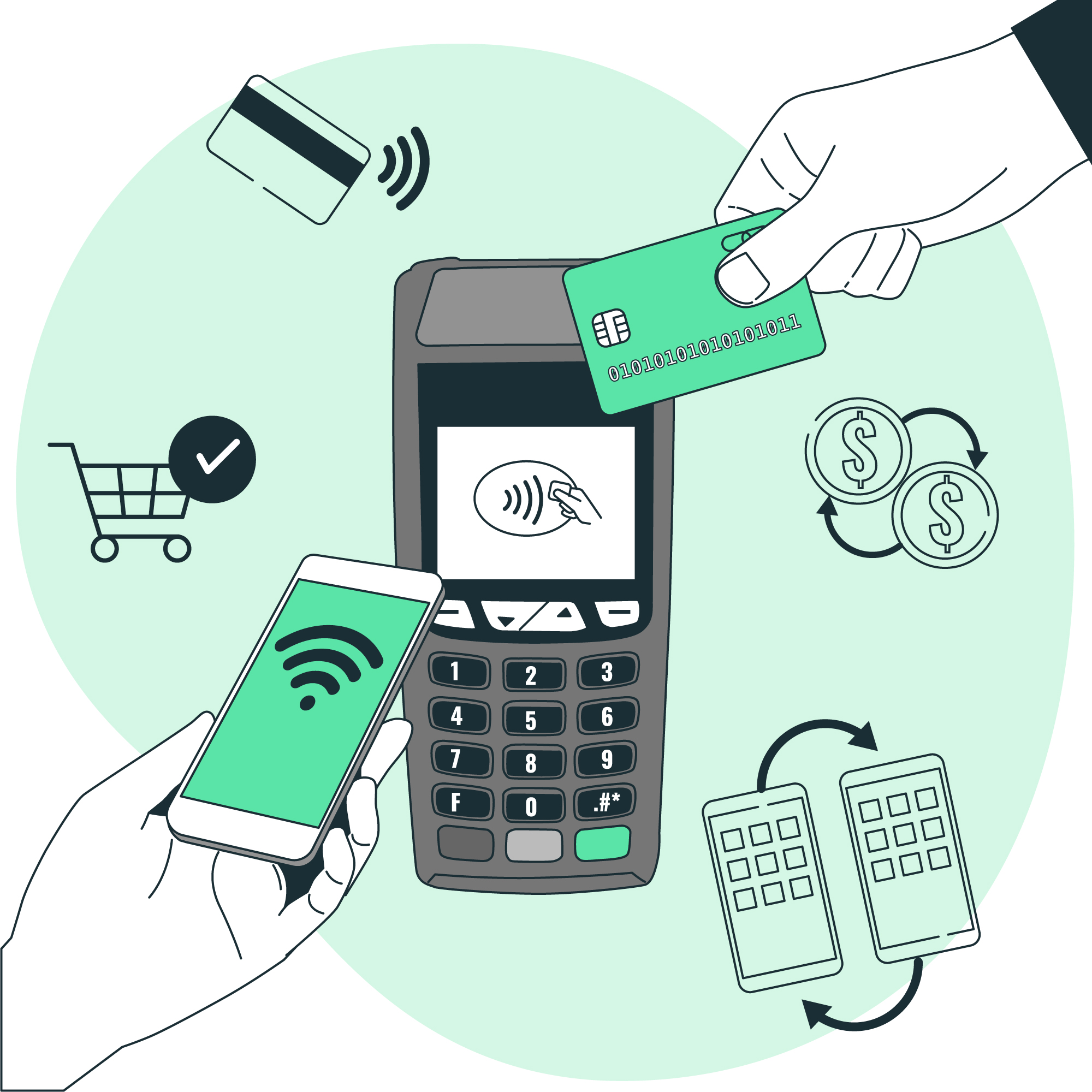 If you are a new retail business owner, you need to understand what a POS or point of sale system is. A POS or a point-of-sale system refers to a place where your customers make payments for the products or services available at your store. In simple terms, POS or point of purchase refers to the time and place where a retail transaction is completed. Moreover, it is used to collect payments from customers. For instance, be it car wash industry or banking Industry. When the customer pays for the service they requested, they receive a receipt in return.
What are the key components of POS systems?
Each POS system consists of hardware and software components. Moreover, it is important to understand both software and hardware components.
This component of the modern POS system is divided into two categories – frontend and backend. All the transactions are processed through a front-end interface – monitor, tablet, etc.
On the other hand, the backend can be accessed through the browser. Apart from this, it can also be accessed via a special application window provided by the POS manufacturer. It takes care of the analytics and management functions.
The usage of hardware or POS equipment differs from one business type to another. For instance, retail stores may need a scanner, but a restaurant may not need it. Moreover, let's check out a few of the most common and important equipment before learning how to clean your POS equipment.
It helps connect the back end of your POS system to its front end, which allows your customers to make payments.
Credit card readers serve as a secure way to receive credit, debit, and contactless payments. If you want to know about credit card machine cleaning kit, check out this link.
It helps you arrange and keep your money safe.
A barcode scanner helps the customers/cashiers identify the prices of different products.
A receipt printer generates receipts for the items that your customers purchase.
It creates labels to help the cashiers and customers track an item's inventory and pricing.
It helps the cashiers send orders to the kitchen staff via the POS system. In addition, it helps reduce any errors that can occur while monitoring the time to prepare a dish.
How to clean and sanitize POS equipment?
Here are a few tips that you can follow to clean your POS equipment: –
Before starting the process
You should always remember that your hands are covered in germs. Hence, you cannot truly clean your POS system if you touch them with dirty hands. Therefore, before you start cleaning the POS hardware, you should wash your hands.
You must ensure that you have unplugged your POS equipment from the wall before cleaning them. In addition to this, you should also check and eliminate any residual static electricity from the hardware. It is important to clear this static electricity first to prevent any damage to the machine and shock to yourself.
Use the right products and material
Another most important point that you must remember while cleaning credit card swipers or other POS equipment is to avoid using ammonia-based glass cleaners to clean it. Likewise, you should never use household glass cleaners to clean your POS hardware, as they can destroy the screen surface and cause permanent discoloration.  
On the other hand, to clean your POS system effectively, you should use the POS manufacturer's cleaning solution. Again, you can go through the system manual to know which product and material you should use to clean the hardware.
However, if you are unsure which cleaner you should use, you can go for a touchscreen-friendly and ammonia-free cleaner. Along with this, you ensure that you use a microfiber cloth to clean the screen of POS equipment.
Also, first, you should spray the cleaner onto the cloth or towel and then wipe down the equipment. You should never use the cleaner directly on the screen of your POS hardware, as the liquid could soak in between the thin layers. It can cause black spots on the screen.
Wipe gently in the right motions
After spraying the cleaner on the microfiber cloth, you should gently wipe the screen in a circular motion to remove any dirt or residue from the screen. It will also help you prevent causing any damage to the screen.
You should use a dry cloth to wipe any moisture from the POS hardware. Also, avoid using paper towels, napkins, or tissues to dry the screen, as these things can scratch the screen.
How often should you clean POS equipment?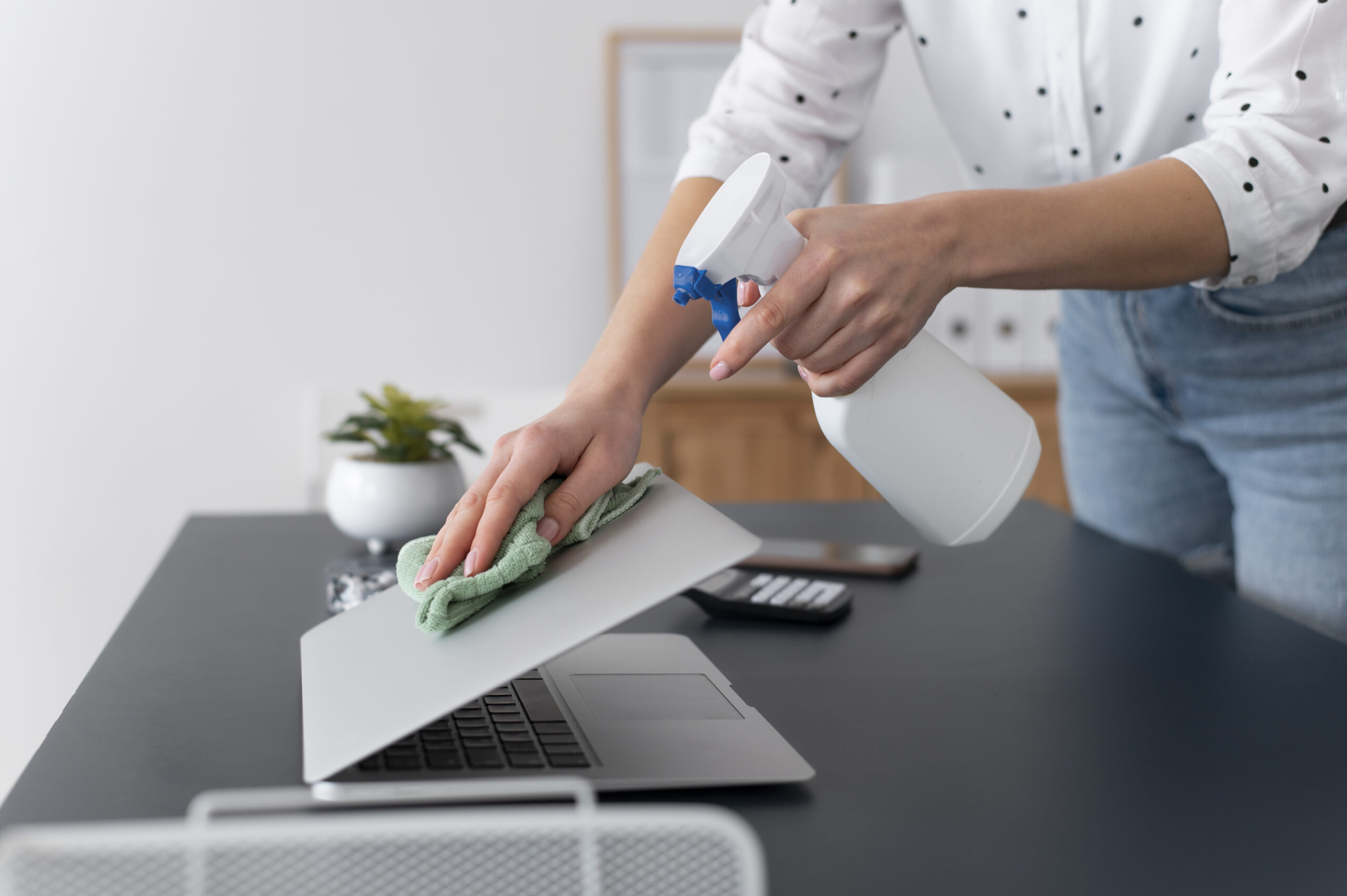 Although one should clean the POS screens and other hardware each time, they are used. However, this may not always be possible, especially during rush hours. Therefore, you can clean them daily at the opening and closing of the shop. Apart from this, you can also keep hand sanitizer next to the POS system. Your employees and customers can both sanitize their hands before touching the equipment.
In any industry you can think of, such as hotels, car washes, restaurent solutions, airline and travel – you will find employees who place a high importance on maintaining cleanliness.
How to sanitize credit cards? 
You can gently wipe the credit cards with soft, lint-free microfiber, and a slightly damp cloth. In addition, you should moisten a soft, microfiber cloth with isopropyl alcohol and gently wipe the card. Avoid using window or household cleaners, aerosol sprays, compressed air, ammonia, or abrasives to clean the card. If you are searching for a "how to clean credit card chip reader,"  you can use a microfiber cloth with a few drops of pH-neutral or non-scrubbing soap. Avoid using any solvents, abrasive cleaners, or harsh detergents. 
Conclusion
POS devices must be cleaned regularly and as many times as possible since they are shared between many employees. They can contain and spread many germs. Therefore, by not cleaning the POS system, you are putting yourself, your staff, and your customers in danger of life-threatening diseases.
Hence, to keep your surroundings clean and safe for your staff and consumers, you should clean the POS hardware regularly. You can use the tips we have provided under the "how to clean your POS equipment" section.
Also, if you're looking for a reputed paper supplier around, check out Graphic Tickets' website and come across the best!