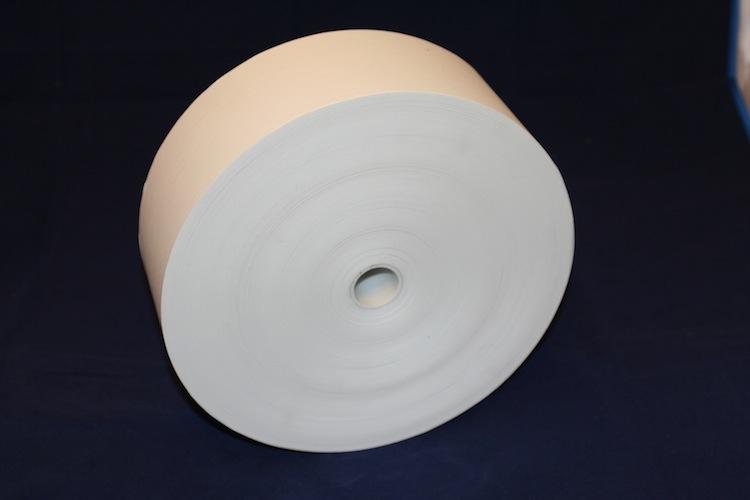 All You Need to Know About ATM Paper
Banks and other financial institutions facilitate the smooth running of our finances and economy. Without them, life would be complicated. The Automated Teller Machine is an intelligent innovation that enables fast transactions when you need to withdraw your money.
Did you know that special paper is used in ATMs that makes printing of transactions efficient? In this article, we provide detailed information on ATM Receipt Paper.
What is ATM Receipt Paper?
ATM receipt paper is a material used to print receipts sold by major ATM machine receipt paper manufacturers. It can be easily purchased at any office supply store.
ATM receipt paper is thicker than most POS receipts and offers a long image life.
Banks and ATMs widely use ATM Receipt Paper because it can withstand the continuous use for ATM transactions, dispensing thousands of receipts daily for years.
ATM Receipt Paper also comes in various sizes, which means you can find the right paper for your ATM depending on the type of receipts and your machine's configuration.
What is the importance of ATM thermal Paper rolls for your business?
The best quality thermal printer paper will allow you to print the crispest and most legible receipts possible, providing your business with an excellent first impression and significantly improving the overall customer experience.
The thermal printer paper you use will also be necessary for branding reasons; certain colors and designs are associated with particular businesses and can help you attract the right sorts of customers.
A good quality thermal printer paper will last for a long time, keeping your business running smoothly for longer. Additionally, with a wide range of ATM Receipt Paper options available, and the ability to print receipts in multiple languages, you can create receipts that will suit any business.
What are the benefits of using ATM receipt papers?
ATM receipt paper, in particular, is significant for authenticity, as it protects against the potential for fraud and theft. ATM receipt paper is coated with a unique formula that embeds the image on the paper, without the use of ink.  By using ATM receipt paper, you can ensure that the information on your receipts is 100% accurate and protects that personal information stored within it.
What are the types of ATM thermal paper rolls?
Whether you need ATM Receipt Paper for low volume and light use, or high-volume cash withdrawals with many transactions, there are several types available. They include;
ATM thermal roll paper – A type of thermal printer paper, this is a low cost and eco-friendly option as it can be recycled or reused. ATM thermal paper rolls are available in various sizes and thicknesses to suit your particular business needs. This is the most common type of ATM paper roll.
ATM receipt rolls: Security-sensitive receipts that change color when they are copied or tampered with. These can be used to print out receipts for various types of transactions. Receipt paper rolls are available in a range of sizes and thicknesses and several colors, making them an attractive option for businesses that want to create receipts with a high level of security.  Almost any security feature can be added to Thermal ATM Paper.
Is it safe to touch ATM Receipt papers?
There are questions like do receipts cause cancer, or are receipts toxic? However, this is far from the truth. An ATM receipt paper is not a health risk. However, it is still advisable to wash your hands after handling ATM receipts.
ATM Receipts are simply paper backed by thermal paper and ink. Therefore, they do not pose any health risks. As FDA noted that Bisphenol A (BPA) usage was a health risk, many manufacturers have since abandoned its use in ATM Receipt Paper.
Custom printed ATM Receipt paper rolls make a great affordable way to start your receipt printing service. You can print them in as little as one day and have your high-quality receipts in no time.
How to choose the best ATM Paper rolls?
Before you buy ATM receipt paper rolls, it is essential to consider the different options available and how they will affect your business. The choice of printer and paper rolls will often depend on the volume of transactions and the type of information you need to store in your receipts. You should take into consideration the following:
Rolls Size
The paper roll size will depend on how much you need – making sure to buy a size that will adequately meet your needs. ATM paper rolls are available in a range of sizes to suit your business needs.
A standard ATM receipt roll is 80 mm wide, which is the most common size. If you need a receipt paper roll with a specific width, it may take a slightly longer time to produce.
Brand
Paper rolls are also designed depending on the brand. The design will also depend on your printer and the paper. You will want to choose your paper either with or without the black sensor marks, depending on your machine configuration.
Price
The price often depends on the brand of paper, roll size, and quality. When you buy ATM paper from a reputable company, you will be facilitated with high-quality ATM paper rolls, making for a longer-lasting product.
At GTS, we are experts in all types of thermal paper products. But we don't keep this expertise to ourselves. We share it with our customers to help them select the paper products that best fit their respective company's needs.
At Graphic Tickets & Systems, our mission is to make every transaction count. This includes providing customers with the information they need to become product experts. Please contact us to discuss your ATM Paper needs.
Or visit our online store to purchase low-cost bulk ATM Paper right now.