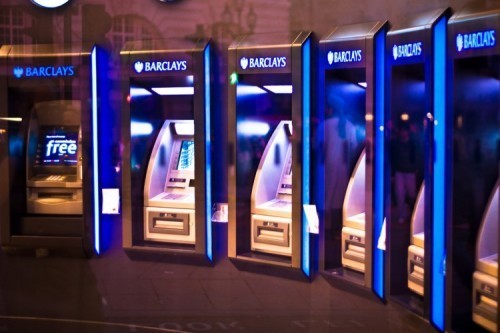 Enhancing the ATM Customer Experience
Considering how much business is conducted through ATMs, it is important that one work to maximize the ATM customer experience, and make it consistent with the overall bank or credit union's brand identity.
Here are some tips on how to deliver an experience that will provide the most favorable brand impression possible.
Be Sure to Brand
Customers always prefer to do business with their own bank, or, at least, a brand that they feel comfortable with. This is what makes ATM signage so important. Be sure to utilize the side and front panels to deliver your brand imagery and core messaging. Toppers, window signs, and ATM surrounds can be used for maximum impact.
Deliver a Solid Experience
Providing an easy and rewarding customer experience at the ATM is every bit as important as it is at the branch.
ATMs should be clean and look professional. What does a dirty and dented machine say about your brand?
In addition, the experience should be quick and easy. Make sure your ATM is running at top speed, which might require regular maintenance to make sure the card reader and cash dispenser are clean, the screen graphics are displaying properly, the buttons are functional, and the ATM receipt paper and cash are well stocked.
Many ATM paper suppliers and service professionals offer card cleaners to keep machines running smoothly and minimize repair costs.
Purchase the Right ATM Paper
Customers expect to leave an ATM with two things: cash and a receipt. Be sure to procure the proper thermal paper for your particular machine to avoid paper jams and blurry ink. Also, consider using the back of the receipt to promote products or special offers. Here are some free creative advertising ideas for ATM receipts.
ATMs offer a critical transaction touch point for banks and credit unions. At GTS, our mission is to make Every Transaction Count. Please contact us to discuss how to make your ATM as profitable as possible.