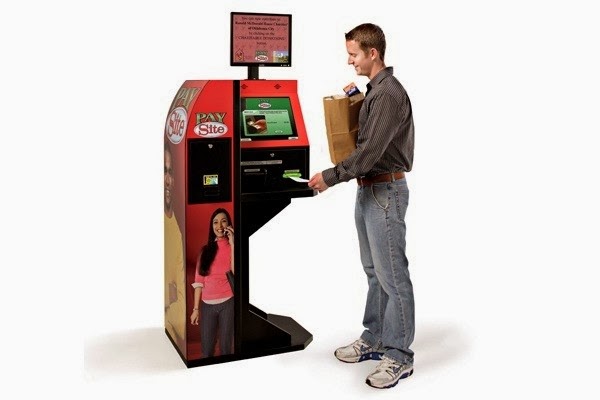 How is Kiosk Thermal Paper Helpful in Cross Promotion
Kiosk thermal paper has become the most popular form of paper receipts in this day and age. This type of thermal paper can be seen in almost every point-of-sale and retail industry in areas like food and drink establishments, shopping malls, and other business-based organizations like ATM kiosk paper. With the increase in popularity, different business owners have understood that promoting their business through thermal paper receipts will increase their brand and services. However, before discussing cross-promotion on thermal paper, it is essential to speak about the definition of cross-promotion.
What is Cross-Promotion
Cross-promotion, with the help of kiosk thermal paper, creates awareness about products from various other brands with a shared audience but are not competitors. Due to cross-promotion, brands and services get an increased promotion, improve leads, enhance sales and improve the brand's popularity.  
Benefits of cross-promotion through kiosk thermal paper
The benefits of cross-promotion other than establishing brand awareness, enhancing sales, and lead generation are as mentioned below:
Customers already know your company will be more open to buying products and using services provided due to thermal paper receipts.
If the receipt is confirmed to be accurate, it is easier for the customers to read promotional messages.
When used as a part of a redemption method, it allows you to understand the actions taken by the customer through the ads.
Thermal paper receipts are often retained by customers and will, in turn, increase the storage life to read promotional messages.
Why Advertising on Thermal Paper is Effective
The process of cross-promotion with the help of kiosk thermal paper receipts means the minimal cost of promoting your business and getting attention when combined with a business that has an audience in similar or related industries. Some other reasons why advertising on thermal paper is effective are mentioned below:
Since images and texts on thermal paper are produced with heat, there is no ink involved, so there is no need for ink ribbons or additional printing-related supplies.
When you start using thermal printing tools, switching over to thermal paper rolls will be easier. Also, stocking up on kiosk thermal paper rolls is easy due to the numerous inexpensive choices, making it easier to procure kiosk printer paper rolls suitable for your needs and financial requirements.
Printing out images on standard paper on a fairly regular basis can be expensive. However, as mentioned before, the thermal paper needs only a thermal printer to work on, ensuring high-quality photos are created without too much effort. Switching to a thermal printer is the best choice when standard printers provide blurry images.
Choosing a thermal printer means a reduced noise level, and people can focus better on the tasks at hand. With more than one specific brand of thermal paper printers available, choosing a printer that creates little to no noise while working is easy.
Waiting for images from a standard printer can take a lot of time. However, thermal printers can print photos on thermal paper rolls in a short time. Furthermore, once the thermal paper roll is placed and the command to print has been given, the images are faster and do not take too much time to be printed.
Purchasing equipment and supplies
There are a lot of brands that have created thermal paper machines and thermal papers rolls compatible with specific thermal paper printers. Remember to carefully research each thermal paper printer and thermal paper roll brand before zeroing down on a particular machine and thermal paper roll type.
With all the points mentioned above, it can be considered that advertising on thermal paper rolls has more advantages than printing on standard paper. Now that you have understood the benefits, you can switch to thermal paper from traditional paper at your convenience.
Printing on Kiosk Thermal Paper Rolls
Thermal paper rolls have become the most commonly used form of receipt paper in several areas of the POS and retail industry due to their affordability, ease of use, and low cost. However, there are various ways in what and how you can print depending on the purpose you need it for. The three types of thermal paper are:
Thermal Paper

Bond/Woodfree Paper

Carbonless Paper
Coming to the question of what is usually printed on thermal paper, the following text or images are printed:
Black sense marks on ATM paper receipts

Promotional codes for food and beverage establishments

Event promos for online or offline activities

Contact information for department stores

Watermarks on lottery tickets

Slogans, return and refund terms for shopping malls, among many others
Method of printing on kiosk thermal paper rolls: 
With only 1 to 8 colors as options, there are very few restrictions on printing on the reverse side of a thermal paper roll. The reverse side of the thermal paper usually has promotional material, and the front side has information related to a sales transaction.
There is enough space to print transaction information on the front side of the thermal paper. In addition, however, there is space to attract attention which can be done by:
Print on the borders of the front side of the thermal paper receipt

Create a watermark on the thermal paper roll

Create a permanent space on the upper and lower horizontal areas for branding
Using Thermal Receipt Paper as Marketing Tools
Previously, paper receipts were stored away as proof of purchase. However, new age point-of-sale printers can create customized messages or images for different brands with changing times. Although the marketing method can seem somewhat unique, it has been proven to be effective to an extent. So here are some ways that thermal paper can help act as a marketing tool:
POS printers can provide you with many options for customization for the thermal paper roll to help in the cross-promotion of brands in a shared field of business.
Employing colors related to different brands will ensure that attention is gained in the best way possible. In addition, since the brain processes colors and the right side of the brain and the left side processes words when combined, the brain can create a hidden connection, especially with late-night commercials.
Conclusion:
Cross-promoting with the help of kiosk thermal paper rolls can be pretty beneficial for many businesses in the retail and POS industries. Combining the expertise of colors and promotional methods with thermal paper rolls will provide your business with the most cost-effective way of increasing awareness and promotion for a specific audience category.
FAQs
What businesses use kiosks?
The industries that use kiosks are as follows:
Retail

Foodservice, and

Hospitality and tourism
How does cross-promotion work?
Organizations that share industry and common traits, including target audiences but are not direct competitors, can cross-promote each other's brands. With this method, new customers can be reached easily while minimizing the cost of advertising.
Is thermal paper the same as receipt paper?
A thermal paper slip might be a receipt if the surface discolors quickly after being scratched due to a metal object. Also, it has a shiny feeling and can be used on the thermal paper printer, and the text or image is developed due to heat.
How do you preserve thermal receipts?
It is necessary to keep in mind the following two things to preserve thermal paper receipts:
1)    Keep them away from heat and light
2)    Plastic sleeves are not suitable for thermal paper receipts
If none of the above is possible, make a copy and store them safely.