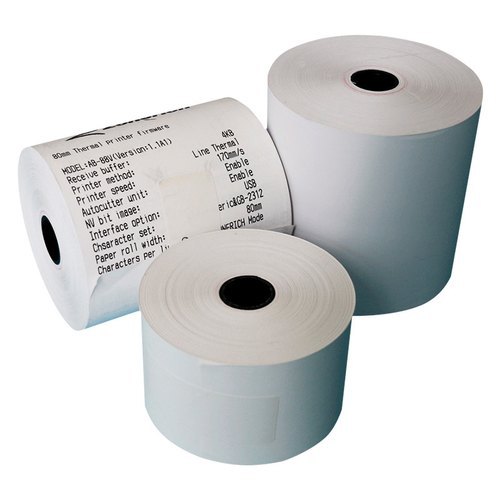 Why Is Graphic Tickets Your Ultimate Dealer of Thermal Rolls?
If issuing receipts is part of your retail business, you definitely understand the importance of giving customers quality receipts. Using thermal receipts is an indication that you value your business and general customer experience. Point-of-sale systems can use Thermal receipt papers, enabling businesses to complete their sales operations easily. Credit card terminals, self-checkout systems, cash registers, and mobile printers can also use these paper rolls.
As you yearn for these benefits, finding good-quality thermal paper sheets for your thermal printer is not easy. The surge in the thermal paper market paved the way for many thermal paper manufacturers, each claiming to have quality receipt rolls. However, if you buy thermal paper rolls from random suppliers, expect to be disappointed, either by the poor quality or delayed deliveries.
At Graphic Tickets, we take pride in being the ultimate thermal paper rolls wholesale and retail manufacturer and supplier. Below are some reasons why you should buy thermal paper rolls from us.
More than 20 years of experience in the thermal paper roll industry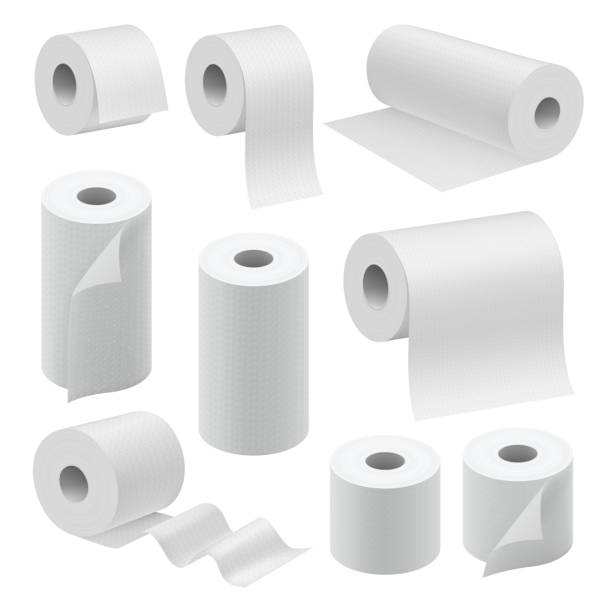 Advancing technology has brought along several innovations in the printing industry. However, despite these changes, Graphic Tickets has similarly evolved, making them the best stock and custom thermal paper manufacturers in the USA. Experience gained from the two decades of manufacturing printing papers has made the company the go-to supplier for all thermal paper sizes and types.
Proven record of "trusted quality" thermal paper rolls at the best price
Ticket and receipt papers are important in validating business transactions. Therefore, you should source your thermal paper rolls from reliable and trusted suppliers to avoid stalling your business operations. Graphic Tickets check all the boxes of such a manufacturer. The company uses premium quality papers coupled with innovative technology, ensuring quality paper rolls.
The company rides on the mission of ensuring that all your transactions are meaningful, impactful, valuable to customers, and profitable to the business. Boosting customer experience by issuing quality receipts and tickets generally improves business performance.
6 Things to Consider Before Buying Thermal Paper Roll
Finding the right thermal paper roll for your printing needs is overly important. While most documents appear the same immediately after printing, the real test of quality thermal papers lies in how long the printouts will last. Below are some factors to consider when searching for quality thermal paper rolls.
Low vs. high sensitivity of the thermal paper
Heat sensitivity describes how the thermal paper reacts to different heat or energy levels. As you may know, thermal printing uses heat to produce text and images on thermal papers. Therefore, matching the right thermal paper to your printing machine is crucial. Here, you should choose between high and low sensitivity thermal papers.
Note that printing papers have an inverse relationship with printer energy. Therefore, a high-energy printing machine prints well on low-sensitivity paper, while a low-energy machine works well on a high-sensitivity machine. Low sensitivity thermal papers are generally affordable. Therefore, you can save on long-term costs by buying a high-energy printing machine.
You should consider the moisture-resistance properties of thermal papers, especially if you work in a humid or wet environment. Exposing your thermal papers to moisture will degrade their quality over time, resulting in low-quality printouts. Therefore, if humid conditions are your norm, buy thermal paper rolls made from a synthetic material that protects them from degrading or losing readability.
Thickness affects the durability
Thick thermal papers, such as ECG recording papers, produce high-quality and long-lasting printouts. However, thick papers mean that you can print a few documents or tickets from one paper roll and frequent paper roll changes. Always weigh these factors before ordering from a thermal paper supplier. Consider if you need long-lasting receipts or prefer saving money by avoiding thick paper rolls.
Interestingly, not all thermal papers have a topcoat. Some, especially cash register rolls, have only a basecoat and warm coat. The topcoat provides additional protection from tough external factors. Therefore, you should choose printing papers with a topcoat, especially if your printing environment is harsh or you need long-lasting printouts.
Thermal papers are available in varying lengths and widths. Therefore, you shouldn't select them randomly, as you should make sure that they fit your thermal printer size. Graphic Tickets manufacture all thermal paper sizes for your printing needs. Long thermal paper rolls are economical as they print more tickets and receipts.
The lifespan of the documents
You should also choose a thermal paper roll based on the nature of the documents you intend to print. For example, documents that need to be stored for future reference should be printed in thermal papers that can withstand heat, moisture, and other harsh environmental factors. As such, you should make sure that your thermal paper roll supplier can meet this requirement to avoid losses.
Availability of all Sizes of Thermal Paper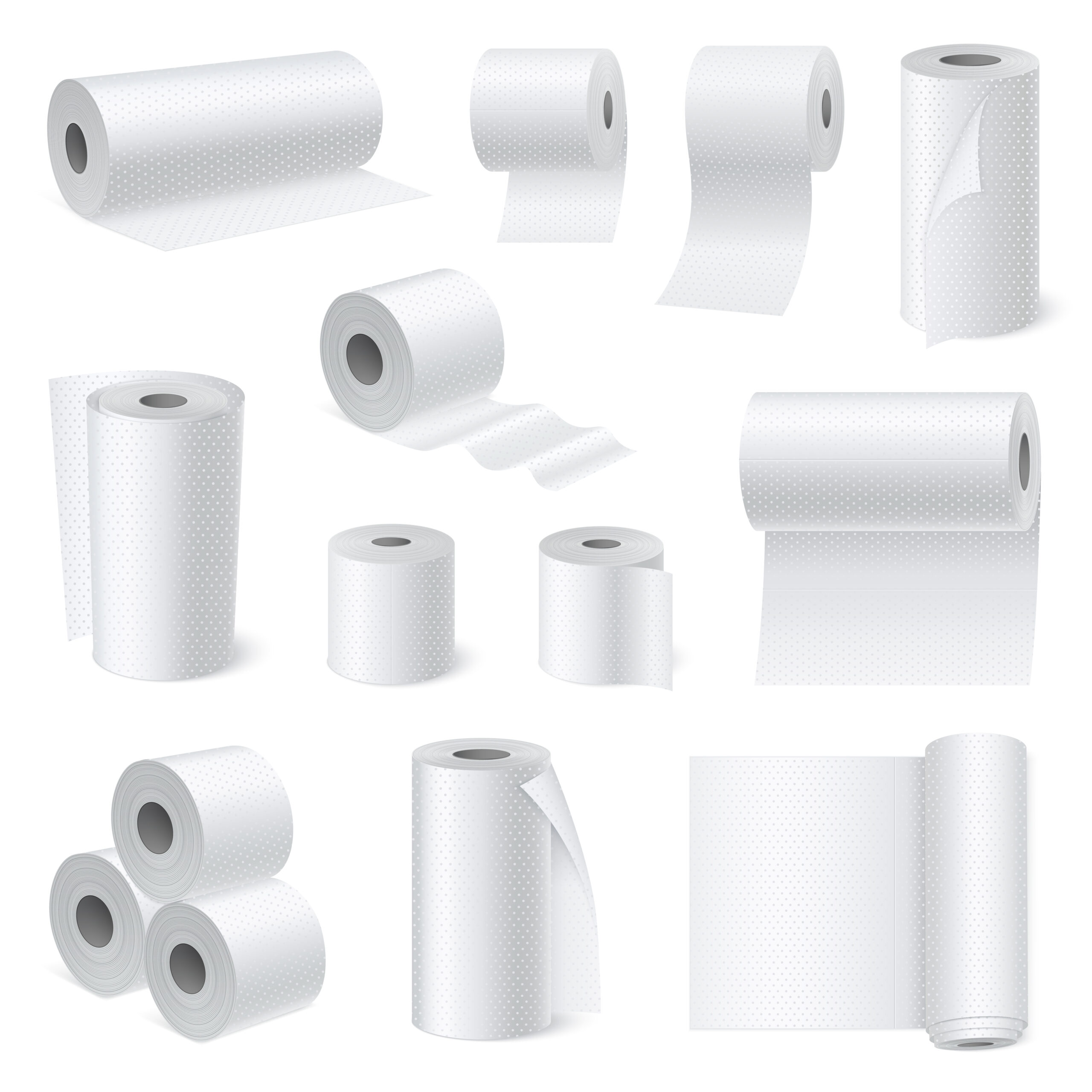 You should ensure that your thermal paper supplier can provide all the thermal paper sizes. Before placing an order, take time to measure the width of your thermal printer, as it dictates the paper size. You should also consider the length of the paper rolls. Consider longer rolls if you have a lot of printing. This will reduce the need for frequent roll replacement.
Buy Bulk Quantities of Thermal Paper Rolls
Placing thermal paper rolls wholesale order is beneficial in several ways. For starters, you will avoid the perennial thermal paper shortage problem that can stall your business. Thermal paper manufacturers also offer discounts on bulk purchases and provide temporary warehousing.
No Online Transaction Risks with Graphic Tickets
A successful business needs a reliable thermal paper rolls supply. Buying from Graphic Tickets gives you peace of mind, knowing that you have ordered industry-standard rolls from a reliable supplier. You can order your thermal papers online for great convenience.
Conclusion
While most businesses have appreciated the benefits of using thermal papers, most don't know where to buy thermal paper rolls reliably. Buying thermal rolls randomly is not recommended, as you can end up purchasing cheap thermal paper but of low quality or have to deal with delayed deliveries. Fortunately, you can purchase paper rolls online from your office from Graphic Tickets, one of the best thermal paper providers.