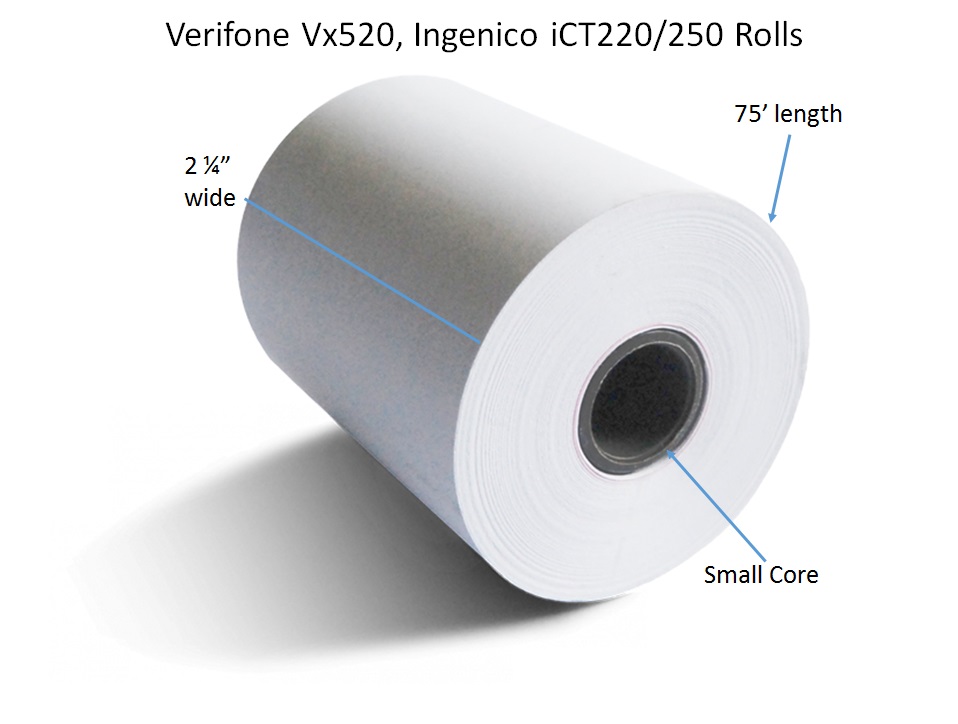 Everything You Need To Know About Verifone VX520 Paper
The world has gone digital so that you could be forgiven for thinking paper will soon be obsolete. Even with a shift in how people conduct business transactions, you still need physical proof of transactions. Point of sale terminals and the retail sector relies heavily on receipt papers.
To that end, there is a specific standard for the type of paper all these systems have to use, so they fit in the receipt terminals. Thermal papers, including the Verifone VX520 paper, are designed primarily for standard over-the-counter devices such as the VX520 credit card terminal, cash registers, and even ATMs.
About Verifone VX520 POS Terminal
The Verifone VX520 POS terminal is a benchmark for what countertop devices are supposed to be. According to ProMerchant, Verifone controls 50% of the global credit card machines market, with $2 billion worth of sales every year. The credit card machine accepts every mode of payment available, from traditional popular credit cards to the newer NFT payment technology.
VX520 terminals also support contactless (NFC) payment methods such as the Mastercard PayPass and Expressway, allowing customers to pay transactions using Tap and Pay technology. The VX520 credit card terminal is miles ahead of its competitor's thanks to increased processing speeds and works with a dial-up or ethernet connection. It is also portable and easily connects to a Verifone receipt printer thanks to optional batteries.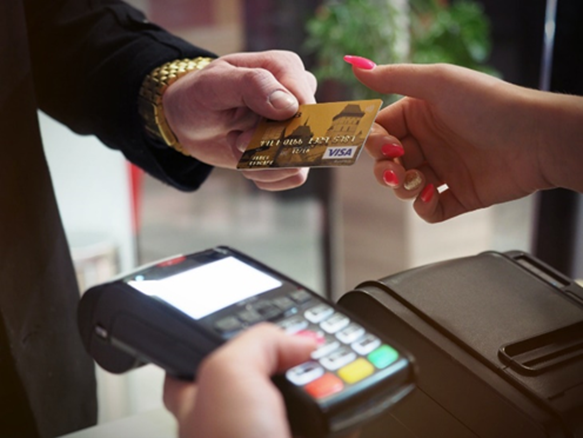 Materials Used in Verifone VX520 Receipt Papers
The best receipt paper for Verifone vx520 is the thermal paper rolls for Verifone VX520. The paper has a smooth surface coated by either BPA or BPS dye chemicals to help in the heat-activated printing process. The thermal paper for Verifone VX520 will change color when exposed to heat, and that's how it produces text or images.
Thermal papers have three layers, with the base paper being the foundation upon which the manufacturer will set all the other layers, made of ordinary paper. The second layer is the pre-coat layer that helps in smoothness, anchoring, insulation, and uniformity of the thermal layer, while the top layer contains the chemicals with thermal properties, which handles the production of images thanks to a thermal reaction. These chemicals include dye, sensitizer, developer, and stabilizer.
Top 5 Benefits of Verifone VX520 Paper
There are three different receipt papers compatible with vx520 terminals, including carbonless paper, bond paper, and thermal paper. The thermal paper roll for Verifone vx520 is recommended for the three types of papers. Here are some benefits that make Verifone VX520 paper the best for transaction receipts:
Thermal papers are renowned for their fast-printing speeds compared to the other two transaction papers. To fully utilize the Verifone VX520 setup, you need to use compatible thermal paper to improve service printing time at your business. The Verifone receipt printer works rapidly to produce text and images on thermal paper.
The Verifone VX520 is quite versatile since you can use it in most retail industries. The Verifone VX520 paper provides high-quality images in no time. The Verifone VX520 thermal paper works well for any business with various thermal paper printing requirements.
When using a dedicated thermal printer like the VX520 credit card printer, fewer moving parts are required to operate the device. Since there are fewer moving parts, there are minimal chances that you will need regular maintenance because only a few things could go wrong.
The biggest win for the device is that it does not require any Verifone VX520 ink to function. This means no costly Verifone VX520 ink replacement is necessary, which leads to the business saving some costs. Additionally, the technology uses heat transfer to print images, so you don't need ribbons or ink cartridges.
The Verifone VX520 uses heat transmission to print images on the Verifone VX520 thermal paper. When the paper comes into contact with heat, it produces a mark. The device has pins that heat up and react with the chemicals at the top of the thermal paper's surface, which means you don't need any ink.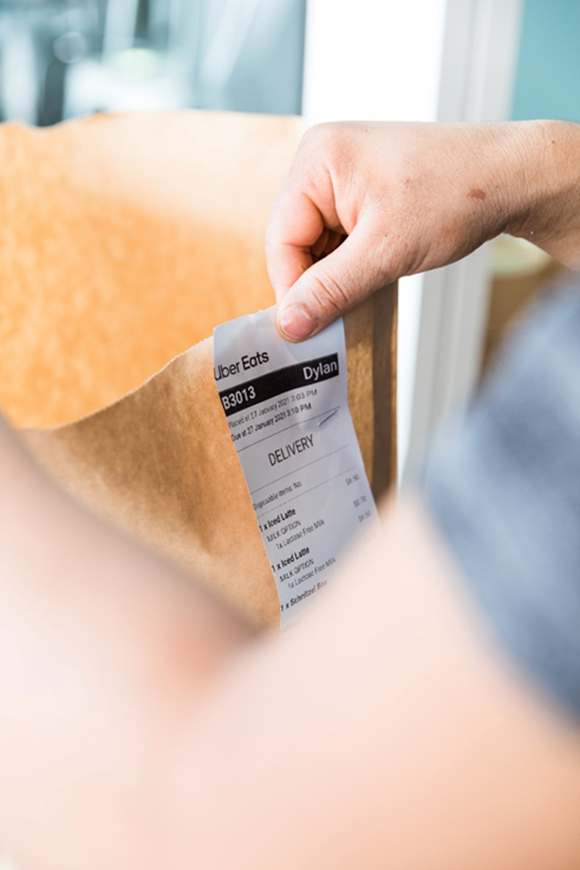 Other Factors to Know about Verifone VX520 Paper
The paper does not leave unsightly streaks on the receipts. It is common to find a blurry receipt if the paper used is of lower quality. This can become problematic since receipts are meant to be proof of a transaction so you need them to last a long time. It is also BPA-free, which means it is environmentally friendly and is gentle with your clients and workers.
Standard Dimensions of Thermal Paper for Verifone VX520
There are different dimensions for thermal paper rolls for Verifone VX520, but the standard roll size is 2¼" X 50', with a ½" inner core diameter, high quality, BPA-free paper.
How can I order Verifone VX520 Paper?
Ordering the Verifone VX520 paper is not a complicated process. After verifying the dimensions of the thermal paper rolls for Verifone VX520, you can purchase the product from major e-commerce platforms, such as Graphic Tickets Systems. 
Conclusion
Technology is rapidly changing almost every sector in the market. The introduction of dedicated systems for retail was the sign of the end of paper receipts. However, most systems incorporate receipt printers on their software to provide physical proof for a transaction.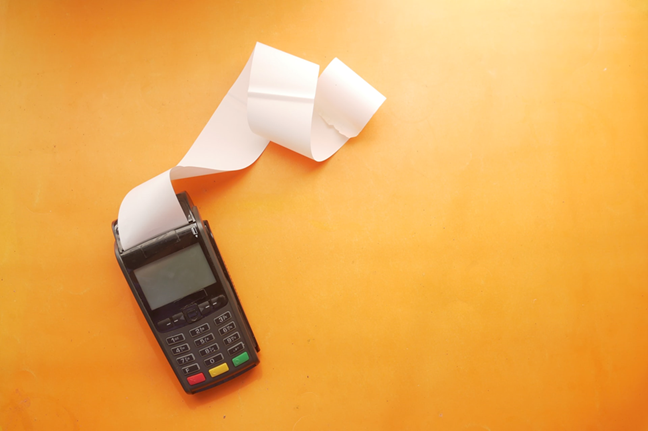 As a result, there has been a growing demand for receipt papers to meet the financial transaction standards. The Verifone VX520 paper meets all the regulations and provides even more for your business. If you want to purchase the Verifone VX520 or any other POS paper rolls, visit Graphic Tickets & Services to check out our expansive inventory.