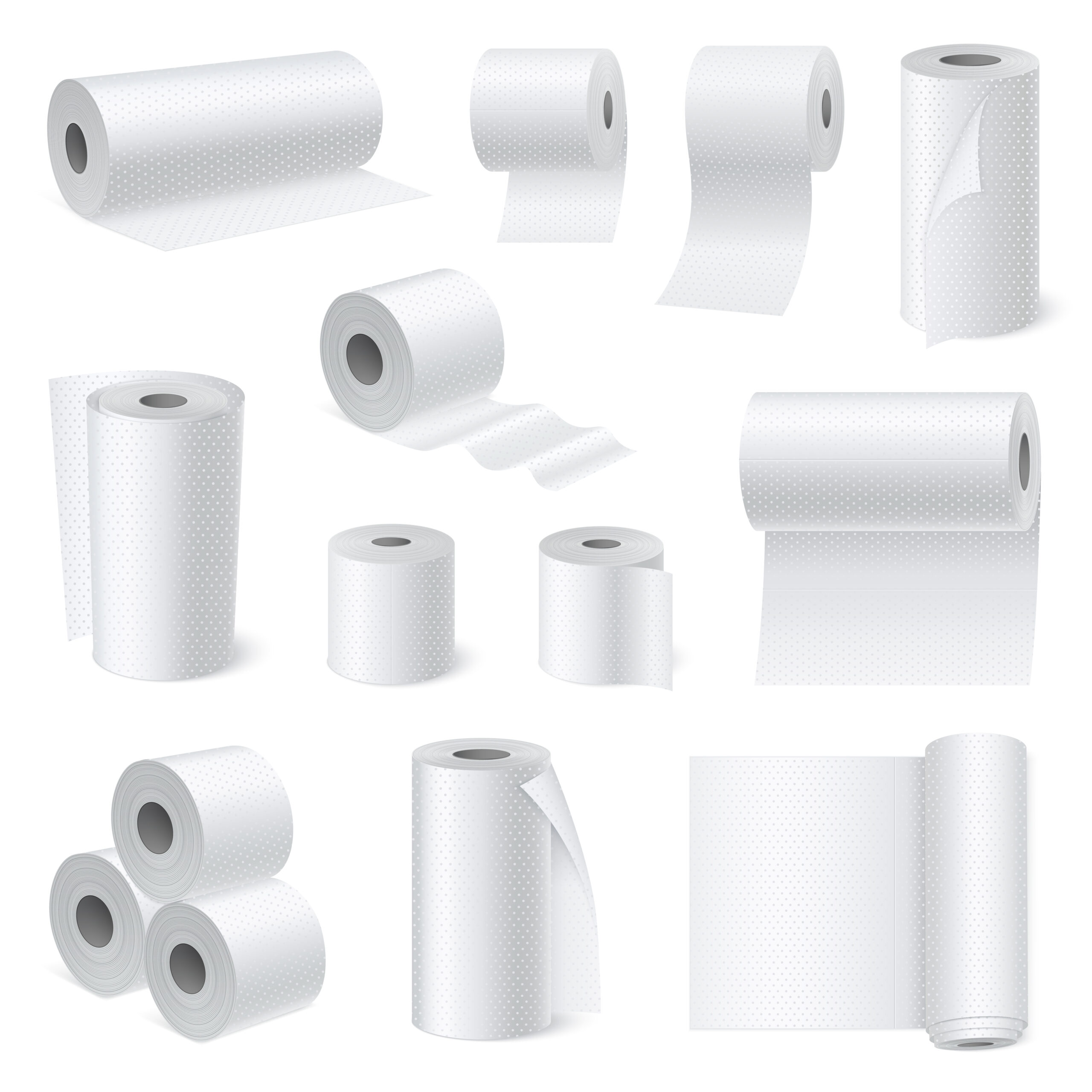 Thermal Paper Rolls: Why they are the best choice for POS systems
With the changes in payments and payment modes, there has been a gradual change in the way client-facing industries and businesses work. The increase in the demand for thermal paper rolls and thermal printers is a helpful indicator. Graphic Tickets with their years of expertise in thermal paper manufacture and sale can help in providing you with the best quality thermal paper rolls.
However, it is important to understand why switching over from traditional receipts to thermal paper rolls is the best choice for your POS systems. With that being said, here is a brief introduction to thermal paper rolls and the reasons why it is the best choice for POS systems.
What are thermal paper rolls?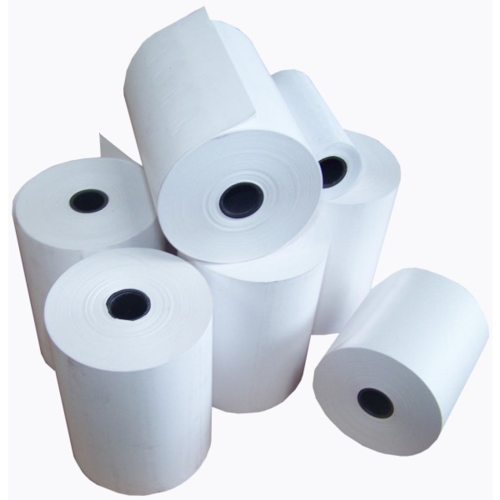 Thermal paper rolls are essential parts of many point-of-sale systems. They print the receipts which customers use to track and verify their purchases. Thermal paper rolls are coated with a special chemical that reacts when exposed to heat, causing it to darken and create an image on the paper. It makes them suitable for thermal printing in cash registers, ATMs, POS machines, etc. Thermal paper rolls also offer superior readability due to the clear black printouts they provide. Additionally, because no ink or toner is required for thermal printing, thermal paper rolls can last longer than regular paper rolls without running out of ink or needing to be replaced frequently.
The cost of thermal paper rolls tends to be higher than traditional printer and paper roll products. However, as thermal paper rolls last longer and require less maintenance, they are a practical investment for businesses that value convenience and efficiency. Thermal paper rolls can also be customized to fit different POS or cash register systems, making them a versatile option for many businesses. Graphic Tickets and Systems with their years of experience can provide you with the best quality thermal paper rolls for your POS systems.
Top reason why thermal paper rolls are ideal for POS system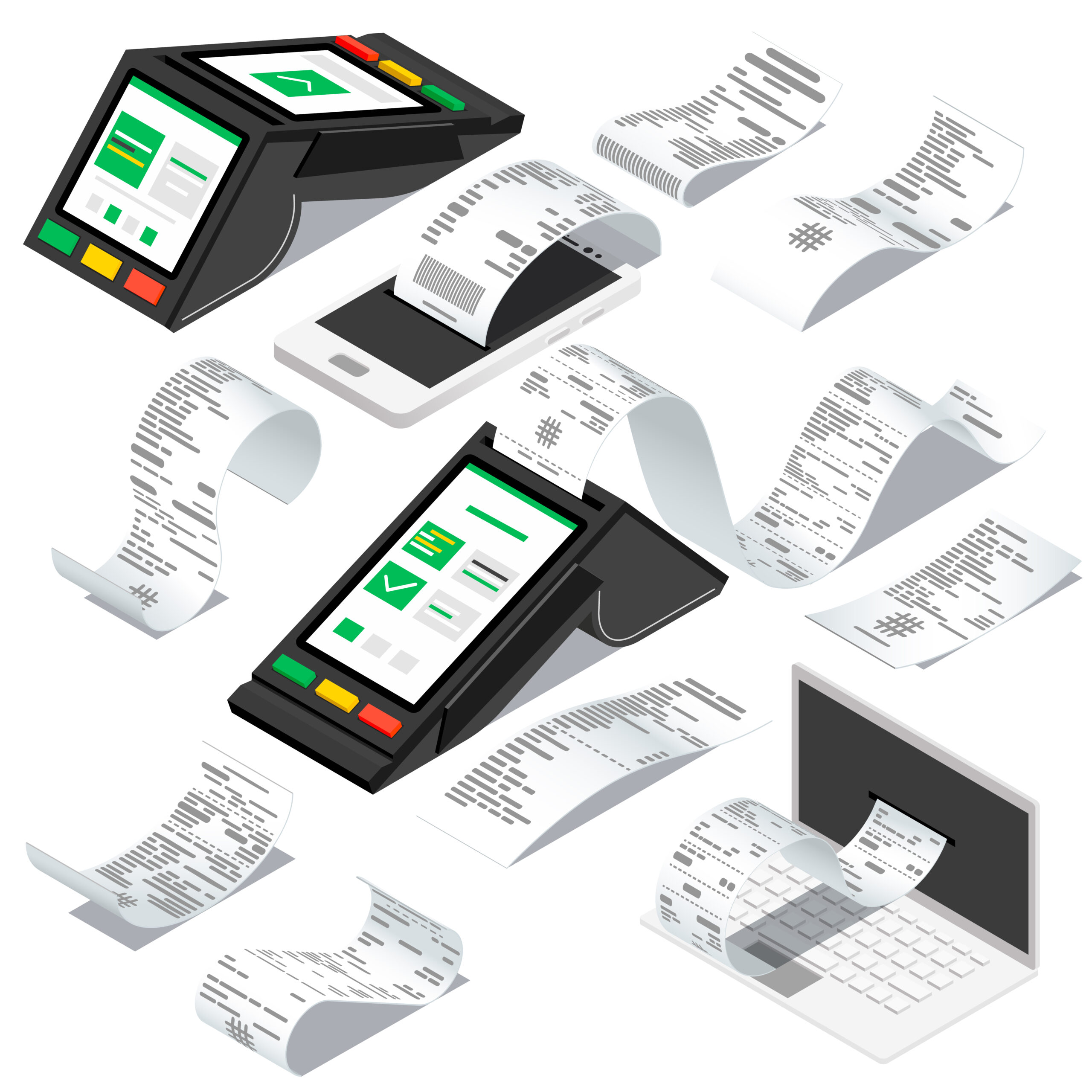 The basic definition of thermal paper rolls has been explained in detail along with the areas where it is most commonly applied. Additionally, the comparison of costs between traditional paper rolls and thermal paper rolls has also been explained. Due to the information above, you might gain a better understanding of why thermal paper rolls are a better choice for printing as opposed.
However, it is also necessary to understand the main reasons why choosing thermal paper rolls are the best choice for your business. The following points can help in understanding the top reasons why thermal paper rolls are ideal for pos system:
Long-lasting prints
Thermal paper rolls are the ideal choice for printing receipts that require long-lasting print results. These thermal pos rolls are made of specialized paper which uses heat to activate the ink and create a permanent image. This type of paper is designed to be incredibly durable, meaning it is resistant to fading and smudging from everyday wear and tear.
Thermal paper rolls are ideal for a wide range of applications, including POS systems, labelling machines, and inventory management. Thanks to this type of paper's durability and longevity, businesses can rest assured that their receipts will remain visible and legible even with extensive use. With thermal paper rolls, businesses can provide customers with reliable proof of purchase that won't fade away over time.
Low maintenance
When it comes to thermal paper rolls, the phrase low maintenance can be a welcome relief. Thermal paper rolls are designed to provide accurate, clear printing of receipts and other documents without any necessary upkeep or replacement part. These make them an ideal choice for businesses that require quick, efficient printouts with minimal effort. Additionally, thermal pos rolls last longer than their non-thermal counterparts and are far less prone to fading, smudging, or bleed-through.
This makes them a great choice for businesses that need reliable printouts with superior image quality—all while being extremely low maintenance. With thermal paper rolls, you never have to worry about replacing parts or doing regular upkeep, saving you time and money in the long run. So, when it comes to thermal paper rolls, look for a solution that offers superior print quality and low maintenance—choose thermal paper rolls for all your printing needs.
Variety and Advantageous
The variety of thermal paper rolls available to businesses is vast. The different types include single-ply, two-ply, three-ply, carbonless, thermal fanfold, and custom-printed varieties. Each type has specific advantages that make it the right choice for a particular business or application. Single-ply rolls are the most economical choice and are more commonly used in POS systems. Two-ply thermal paper rolls can provide additional protection for important documents, while three-ply offers even greater security with a duplicate copy of the document produced.
Inkless Clear Printing
Inkless Clear Printing is a new printing technology that uses thermal pos rolls and thermal paper rolls to print without the need for replacing ink. This innovative method of printing creates clear, crisp images without the hassle or cost associated with traditional inks.
The thermal paper rolls are designed to be used with any standard printer, making them easy to set up and use. This technology also offers great savings in terms of time, cost, and resources as it requires no cartridges or ink refills. With Inkless Clear Printing, you can be sure that your printouts will always look sharp and clear.
Cost-Effective
When it comes to cost-effectiveness, thermal paper rolls are an ideal choice for many businesses. Thermal paper rolls are made from a special type of paper that enables thermal printing without the use of ink or ribbons. This allows for printing on lower-cost materials, resulting in considerable savings and better efficiency.
These paper rolls also offer superior image quality, which is ideal for businesses that require detailed or color printing. Moreover, thermal paper rolls are highly durable, making them an excellent choice for long-term use. Additionally, they can be easily recycled as well, reducing the company's environmental impact. With all these features and benefits, it's no wonder thermal paper rolls are a cost-effective solution for many businesses.
Quick Output
Traditional printers take a lot of time and ink to print characters and images on regular paper. However, thermal printers can provide you with the best quality prints. It is possible due to the heat and pressure created on the thermal paper rolls, which leads to a quick printout. Due to such a benefit, it can be used in a wide variety of industries that involve direct interaction with customers or for medical experts who need to go through reports quickly and provide medical care for patients.
Conclusion
With all these reasons, it is easy to understand why thermal paper rolls are an ideal choice for any POS system. So if you are looking for a trustworthy supplier who can not only save costs but also provides budget-friendly thermal paper rolls for your POS systems, then Graphic Tickets and Systems is the best choice. Due to their years of experience on the floor producing thermal paper rolls, they can provide you with the best choice and gives you the option to customize the rolls so that your services or products reach more people.