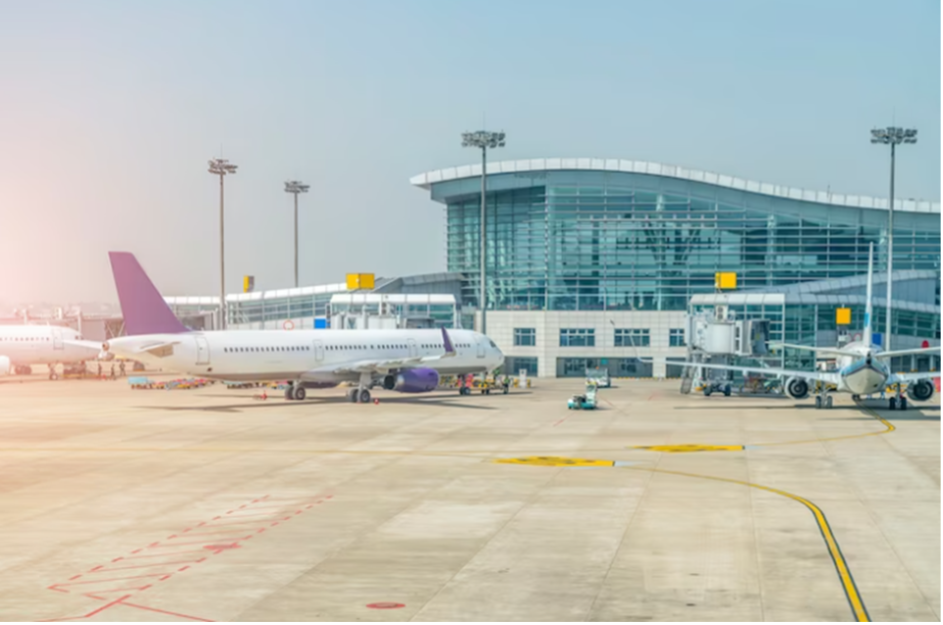 The Significance of Thermal Paper in the Airline and Travel Sectors
Thermal paper is an integral part of airline and travel industry operations. It is critical in ensuring customer satisfaction, efficiency, and security. Thermal printing paper offers several advantages over traditional printing methods, making it the preferred choice for many businesses. First and foremost, thermal printing paper provides convenience by eliminating the need to feed paper into the printer manually. This saves time and frees up resources for other tasks.
Additionally, thermal printing paper produces clearer, crisper images more accurately than traditional paper and ink methods. The security of thermal printing paper is also a major advantage in the airline and travel industry. Thermal printouts accurately record transactions that are difficult to alter or counterfeit.                
What is Thermal Paper and how does it help the airline and travel industry?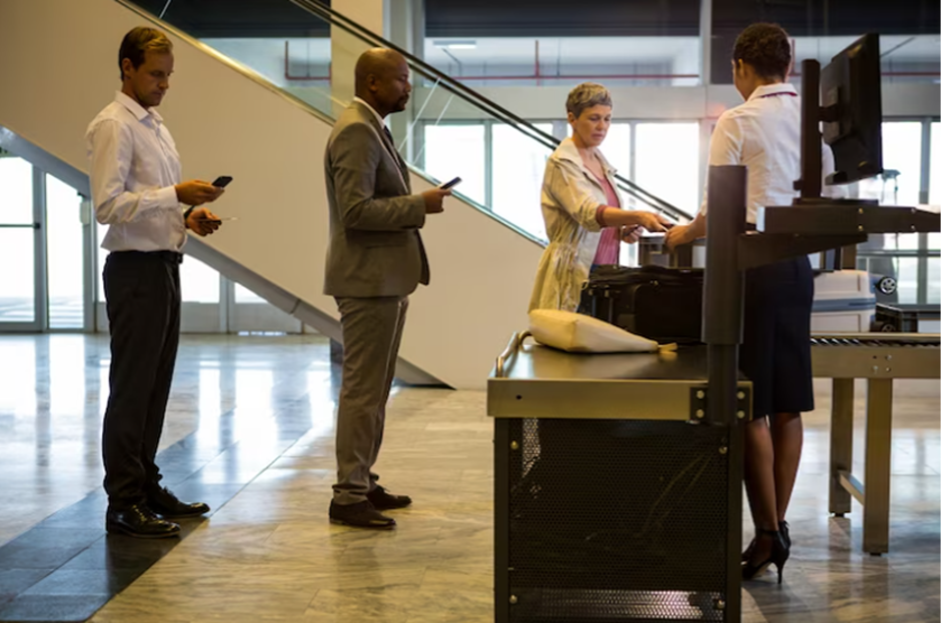 Thermal printing paper is a type of paper that is coated and designed for use in thermal printers. This paper reacts to heat and is commonly used for point-of-sale (POS) receipts, tickets, labels, and tags. It's an ideal choice for businesses that need high-quality prints without using expensive toner cartridges.
The airline and travel industry can benefit from thermal paper in several ways. Thermal paper is a cost-effective choice for printing tickets, boarding passes, luggage tags, and other documents. Its ability to print quickly without needing costly toner makes it an ideal choice for companies looking to save money on printing costs.
The benefit of using thermal paper for airline and travel applications?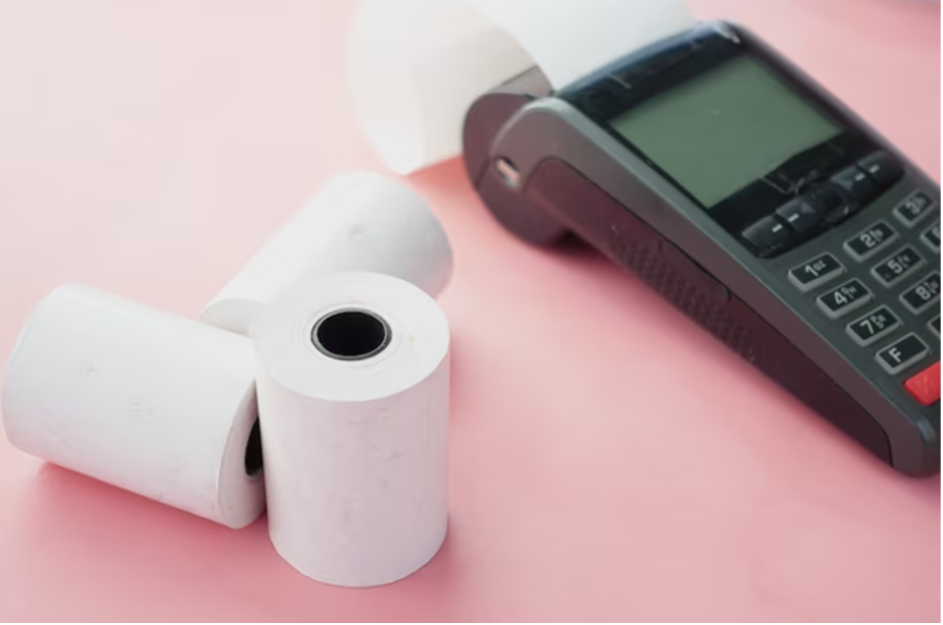 Thermal paper has various benefits that make it ideal for airline and travel businesses. The most notable is its ability to provide quick printing without additional ink or toner cartridges, making it cost-effective and efficient. They are ideal for printing receipts and tickets that may need to be kept in archival conditions or used outdoors. Thermal paper is easy to use and produces results quickly with minimal intervention, making it an attractive option for airline and travel businesses. Overall, thermal paper offers a reliable, cost-effective way to print on demand in the air travel industry.
By utilizing this versatile material, businesses can save time and money while producing quality results that stand the test of time. Additionally, with its durable characteristics and straightforward printing process, thermal paper is a great choice for airline and travel businesses. With its cost-effective and efficient printing capabilities, thermal paper can help maximize an organization's efficiency by streamlining its ticketing processes. The thermal paper also offers various advantages for air travel applications, making it an ideal choice in this highly competitive industry. From its quick printing capabilities to its ability to stand up against harsh conditions, thermal paper is an excellent choice for airline and travel businesses. With so many benefits, it's no wonder that more and more organizations are taking advantage of the power of thermal paper in their travels!
How thermal paper enhances passenger experiences and streamline operations?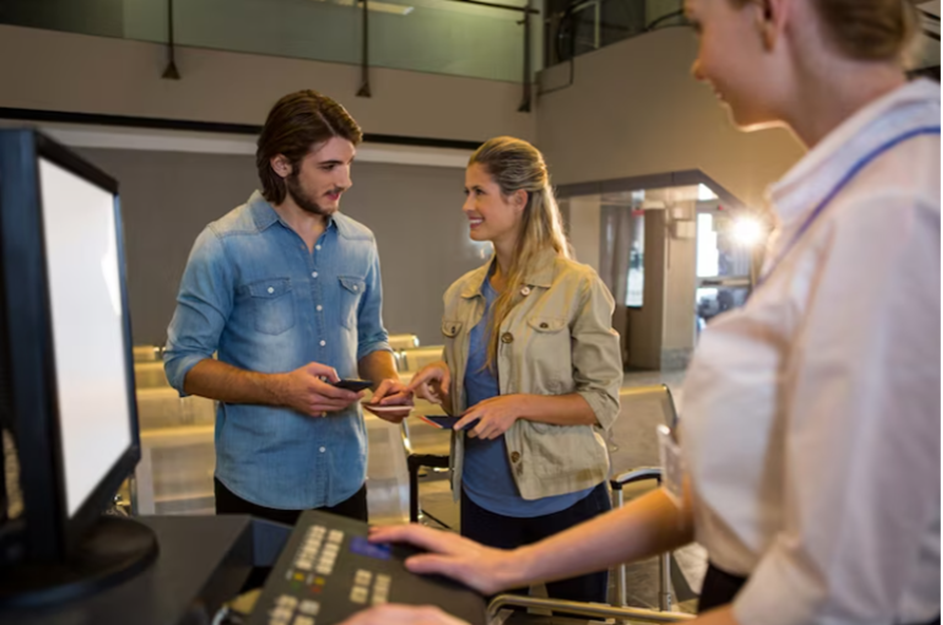 Thermal paper is increasingly important in the airline and travel industry. This special printing paper offers many advantages, such as improved efficiency and cost-savings. It also provides a smoother experience for passengers, as thermal paper eliminates the need for ink or toner cartridges.
One main benefit of thermal printing paper is that it allows airlines and travel companies to process documents with minimal intervention quickly. Customers can receive their tickets or boarding passes instantly without waiting for a printer to warm up, refill ink, or replace toner cartridges. This reduces the time planes are on the ground waiting for passengers to board and ultimately increases operational efficiency. Thermal printing paper also helps to improve the overall travel experience. It is lightweight and can be stored for long periods without losing quality, meaning passengers can easily carry documents. It is much quieter than other printing technology, providing a more comfortable environment for customers waiting in queues or at boarding gates.
The advantages of thermal printing paper extend beyond the passenger experience. Airlines and travel companies benefit from cost-savings, as there is no need to purchase or replace ink or toner cartridges. Furthermore, since it does not require any form of energy (such as electricity), thermal printing paper can be used in all world areas, including remote areas with unreliable power sources.
What are the different types of thermal paper used in the airline and travel industry?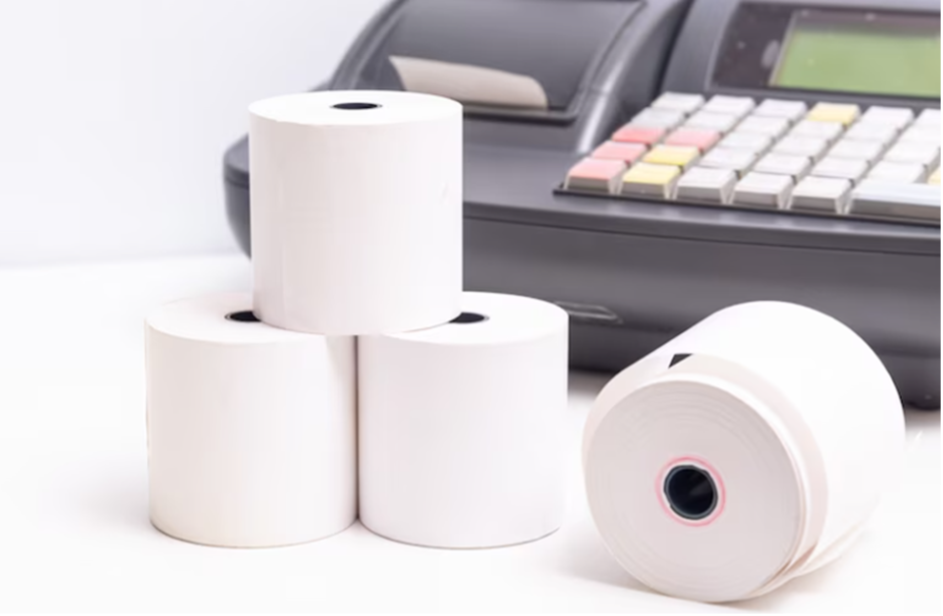 Thermal paper is a special type of media used in thermal printing. It contains a heat-sensitive coating that, when exposed to the high temperature of the print head, causes it to turn black. This makes it an ideal material for producing labels and tickets without needing ink or toner cartridges. The airline and travel industry uses thermal paper for various purposes, including printing boarding passes and other travel documents.
Depending on the application, thermal papers range in grade from standard to premium. Standard thermal papers are good for short-term applications such as tickets; however, they may not be suitable for use in harsh environments or long-term applications due to their susceptibility to fading. Premium thermal papers are designed for maximum durability and may be used in more extreme environments.
Thermal printing paper has many advantages over conventional printing methods such as offset lithography or digital printing. It is significantly cheaper, faster, and less error-prone than these other methods. Additionally, the print quality of thermal printing paper is high, and it does not require special inks or toners. Overall, thermal paper is a versatile, cost-effective airline and travel industry printing option. It can quickly produce tickets, boarding passes, labels, and documents with minimal effort.
How to choose the right type of thermal paper for your airline and travel needs?
When choosing the right type of thermal paper for your airline and travel needs, there are a few key factors to consider. Firstly, you need to evaluate the quality of the paper. Thermal printing paper should be durable enough to withstand frequent use in harsh conditions while still producing clear prints of high quality. Furthermore, when using thermal printing paper, there are advantages to opting for a coated option that will help protect the paper from smearing and fading over time.
Additional factors to consider when selecting thermal printing paper include compatibility with your printer (e.g., inkjet or laser), cost efficiency, environmental friendliness, and the size of the paper rolls you need. Furthermore, you should ensure the paper meets regulatory standards, whether it's for a particular airline or travel industry.
By considering these considerations, you can ensure that you choose the right type of thermal paper for your airline and travel needs. With the right choice, it will be possible to produce clear prints time after time with minimal maintenance costs. Selecting a high-quality thermal printing paper can help keep your business running smoothly and efficiently.
Conclusion
Thermal paper is an essential component of the airline and travel industry. It guarantees fast, efficient, and reliable document printing in various formats. Thermal paper requires no ink or ribbons to produce clear documents that are easy to read. Furthermore, thermal paper is more cost-effective than other printing paper due to its longer-lasting qualities and significantly reduced maintenance costs. With its advantages, thermal paper has become increasingly popular as a modern printing solution in the airline and travel industry. The thermal paper offers customers a secure way to print documents quickly and accurately, making it an optimal choice for businesses in the airline and travel sector.
In conclusion, thermal paper is an ideal solution for businesses in the airline and travel industry. Its fast printing capabilities, secure document printing, and cost-effectiveness make it a clear choice for any business that regularly needs efficient and reliable documents. Thermal paper is an effective way to ensure customer satisfaction with accurate documents quickly delivered every time.