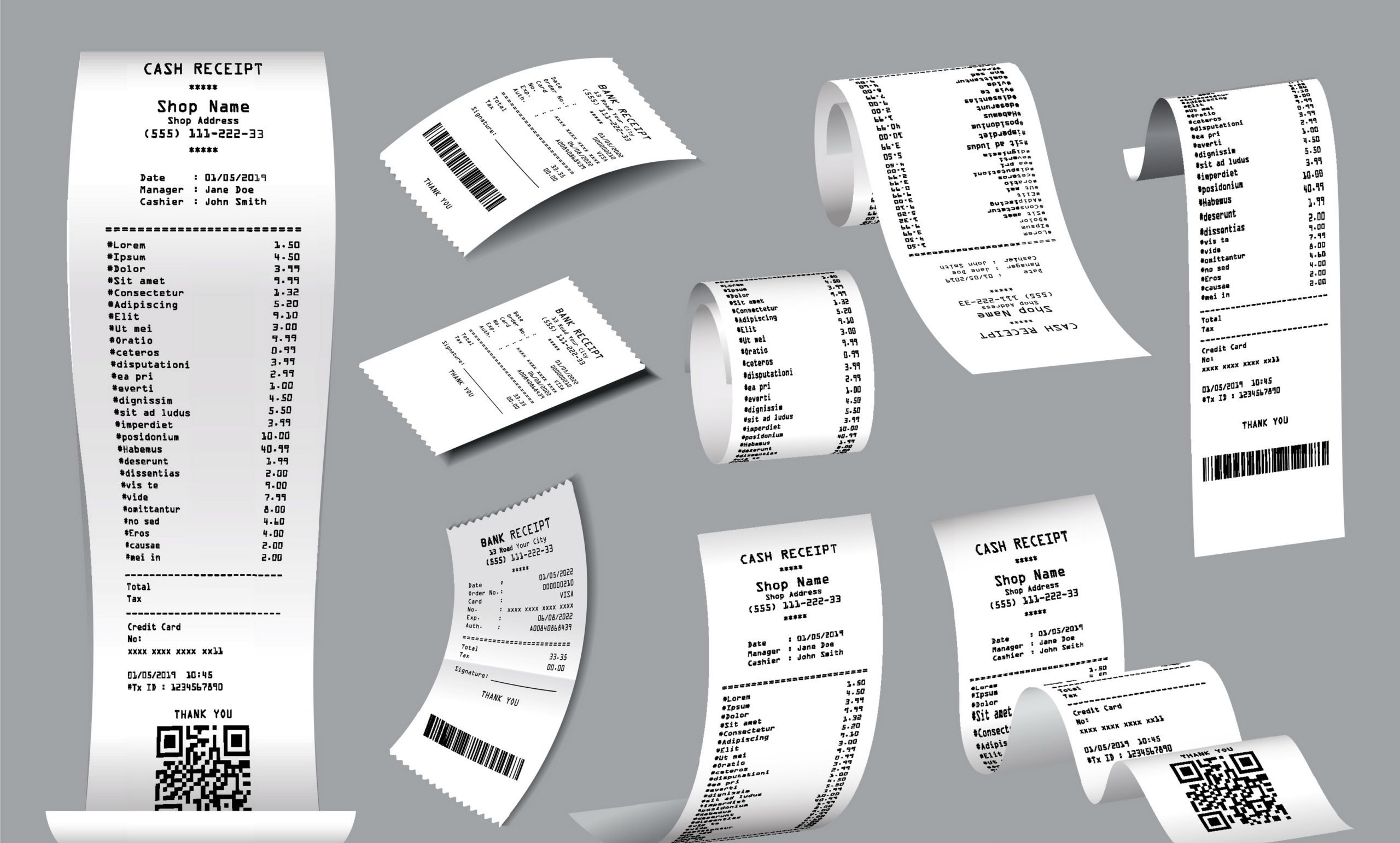 Best Tips to Maximize Brand Visibility with Custom Printed Paper Rolls
Running a business in the 21st century requires you to outsmart your competitors. Every successful business owner understands that brand awareness is the foundation of a business's promotional and marketing success. 
To be on top of your game, you need strategies that enhance your online and offline visibility. The most successful brands globally have been doing an excellent job in brand awareness and have remained competitive over the years. Did you know that you can use custom thermal paper not just as a point-of-sale receipt but also for your brand awareness? 
Maximize Brand Visibility with Custom Printed Paper Rolls Benefits
1. Extending while elevating your brand
You can creatively enhance your brand by printing your company's information on custom thermal receipt paper. You can use attractive colors that compliment your business outlook to draw attention to your customers. The information you need to showcase in this receipt include:
your company's address and phone number

services you offer

your company's location

operating hours logo

the website

2. Offsetting Paper Costs
To offset your cost on paper, you should engage in marketing and other promotional strategies that generate income. For example, you can use custom printed thermal paper rolls to print your company's logo, QR codes, and coupons. This strategy can significantly increase your sales revenue. It is equally cost-saving as you only use one paper to relay all the information. 
3. Do some promotions and branding
.
You can also engage other business owners to help your business grow. For example, you can advertise other companies that are not direct competitors on the back of the receipt. Equally, they can print coupons and adverts in their custom thermal paper rolls to advertise your brand. The symbiotic business arrangement will increase brand awareness and, ultimately, your income.
 4.
Customers can give out valuable information
.
Sharing your company's information such as email address, telephone numbers, website, and a platform for review will enhance your brand. Customers will know the services and products you offer and give necessary feedback.
 You can use the feedback to improve your services. You may customize your products to match the customers' needs. Custom thermal paper tailored to your offer's services is an essential tool for increasing traffic to your site, which can considerably generate leads. 
5. Give vital information to your customers
.
Consumers knowing the terms and conditions of your products and services cannot be understated. Knowing them promotes openness and transparency, which is vital for the growth of your brand. Promptly responding to consumers' questions also enhances the brand's reputation.
 You should disclose every detail related to discounts, coupons, return policy, disclaimer, and refunds for your customers to know. Printing this information on a custom thermal paper receipt will help your customers to understand your brand policies. 
6. Let your customers know that you are on social media
.
The growth of the internet has paved the way for digital marketing. As social media is an enabler for brand visibility, don't be left out; share your social media accounts. Printing your Facebook, Linked In, YouTube, Instagram, and other social media accounts in custom printed thermal paper rolls alongside your company's information will increase your brand awareness. 
Content to Advertise on Thermal Receipt Roll
1. Logo, contact information for supermarkets
As mentioned before, a thermal receipt gives an avenue for advertising your product. You can maximize your brand visibility by placing your relevant contact information on your custom thermal receipt paper. You can print your supermarket's logo and add helpful contact information such as email addresses, telephone numbers, operating hours, and the website. For example, Walmart receipts contain the store contact information and the operating hours. 
2. Slogan, return & refund policy for shopping malls
You can use a thermal receipt roll to indicate the terms and conditions for the sale of your products. You can outline the procedures for your shopping mall's refund policies. For example, Bed Bath & Beyond indicates that products can be returned with 12 months of purchase on their thermal paper.
You can also use it to print your slogan. A slogan will enhance your visibility and help to generate more leads. For example, Walmart uses 'Save Money. Live Better.' Therefore, seeing their custom thermal receipt, you wouldn't mistake it for another brand.
3. Promotion code for coffee shops
Many supermarkets in the US advertise for third parties using their custom thermal printed receipts as a marketing tool. The most common are coffee shop promotion codes. The relationship promotes the coffee shops and allows the supermarkets to offset their paper costs from their custom thermal paper.
Examples include; ALDI, ALDO, KFC, Chevron, and Corner Store, which print promotion codes for Starbucks on their custom thermal paper. 
4. Event promotion for online and offline activities
If you have an upcoming promotional event, you can let your customers know about it (date, venue) by pre-printing and customizing the information in custom thermal paper. You can creatively play with the color and words to draw attention to your customers and invite them to the event.
 Online presence is a must for your business to reach many customers. Sharing your social media pages in a custom printed thermal paper will invariably increase your brand awareness.
5. Watermark for a lottery ticket
Watermark is a unique sign that helps in authenticating your business. In the gaming industry, adding watermarks in custom printed paper receipts helps your customers identify your brand and know your services. A watermark will also help authenticate your clients' bet or the lottery ticket when claiming their win. 
Recently, in Southwick, Massachusetts, a store owner found a ticket that had been thrown away. However, unbeknownst to the ticket owner, the ticket was worth $1 million. 
6. Black sense mark for ATM to detect and cut paper receipts
An ATM receipt you get after making bank transactions is made of customized thermal paper rolls. The black sense mark can either be printed on the front or back of the thermal paper. When the ATM detects the position of the black sense mark, it cuts off the receipt, enabling you to get your receipt copy.
The black sense mark comes in handy when your bank needs to customize its details such as the logo, contact information, time of the transaction, and the account holder's information.  
Take away
Enhancing your visibility through the use of custom printed paper rolls is a cost-effective and efficient marketing method. Getting your custom thermal paper customized to capture your business information is essential for the growth of your brand.
At Graphic Tickets, we are here to ensure that your brand stands out. We offer you unparalleled expertise in custom thermal paper design and quality. Contact us today for an unbeatable offer.